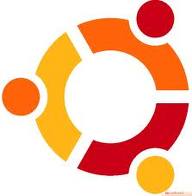 We first announced Ubuntu 10.10 images available for Cloud Servers back in October.  Today, we are excited to announce that we are supporting Ubuntu 10.10 on Linux Cloud Servers with a managed service level. Now you can be assured the best support in the cloud on your Ubuntu 10.10 images.
When we launched our new service offering on December 14, 2010, Rackspace defined a new category of hosting – Managed Cloud.   The response to this new offering has been tremendous.  Just five weeks after the launch, customers have purchased hundreds of Cloud Servers with a managed service level.  However, we don't measure our success in terms of sales.
We measure our success based on whether or not our customers are willing to recommend Rackspace.  And so far indications are good.   Check out these comments:
"Holy *&%$ manage service rocks hands down!"
"You guys are fantastic, couldn't be happier with Rackspace support!"
"Thanks so much for your help, Rackspace really does have fanatical support!"
"u guys are awesome in support – your tag-line fanatical support really is true. I'd recommend Rackspace to others as well thanks. Seriously without it would have been almost impossible for me to do this.  [Competitor] can never give support like u guys do."
"…you have helped me beyond my expectations. thanks a lot "
"Thanks so much for getting on to it so quickly."
"Awesome! (awesome, awesome, awesome).  You guys rock as usual."
"5 stars! Thanks!!"
If you are interested in Managed Cloud with Ubuntu or any of the OS's we support , we are running a promotion that ends at the end of this month – Get Managed Cloud today and enjoy up to $300 in savings:
Sign up for Cloud Servers with a managed service level before January 31, 2011, and we'll waive the $100 monthly account fee for the first three months the account is open.
For additional details, click here.
Stay tuned to the blog for more updates on our Managed Cloud offering!