This is a guest post written and contributed by Mark Floisand, VP of Marketing at ScaleXtreme, a Rackspace Cloud Tools Partner. 
Enterprise data centers are evolving: most are using virtualized servers; many have private cloud deployments, and some are running a combination of  public and private cloud infrastructure resources. As you have to keep track of a wider variety of servers, across many different environments, the management of those servers can become a nightmare.
The more servers that are deployed, the more management tasks that are required.
And with the rapid provisioning of Rackspace Cloud Servers, you need the ability to have them be managed elastically, in real time: to scale up systems management in line with your growing server footprint.
Legacy systems management applications were never designed to scale in line with an elastic data center. In a modern data center, where servers may be provisioned on demand, used for days, weeks or months, and decommissioned, the traditional approach to systems management just isn't relevant any more.
Enter ScaleXtreme.
ScaleXtreme's high performance, scalable cloud-based systems management technology provides a simple way for IT administrators to manage all servers; whether they be Rackspace Managed Servers, Rackspace Cloud Servers, or local physical and virtual servers in your own building.
This significantly reduces the amount of manual server maintenance involved, and provides you with a simple way to both provision and manage the lifecycle of your cloud servers, with end-to-end lifecycle management from a single system – all across multiple server types and hosting providers – Rackspace and OpenStack-based servers included.
Systems management is really the automation of routine tasks, to make the life of the IT guy better. Rather than having to connect into individual servers one by one to install packages, copy files and so forth, those tasks can be rolled up into a script.
ScaleXtreme allows you to store those scripts, and run them on all or any of your servers, when you see fit. With an enterprise-grade scheduler, you can set these jobs to run in the dead of night, then check the output reports in the morning to make sure all went as planned. Have a full night's sleep on us.
ScaleXtreme enables this cloud-based systems management by dropping an agent on each server as it is spun up, making it instantly manageable by ScaleXtreme. The new servers appear in your ScaleXtreme account, giving you full file and systems access to manage them from there on in.
Cloud management should be seen as a full server lifecycle management process. Simply starting up some cloud servers and leaving the end user with little more than a command prompt with which to manage them, is no longer enough. You want to able to control the whole process: bring machines online, manage them on a day-to-day basis – moving files, automating installations, configuration changes etc – and decommission them at will. Make sure you invest in something that delivers end-to-end systems management for all your Rackspace machines – your users will thank you for it.
Have questions? Join us for a live webinar:
When: August 25, 2011 @ 2PM CDT
Topic:  Provisioning and Managing Rackspace servers using ScaleXtreme:
Systems Management made Simple
______________________________________________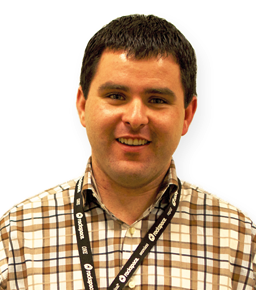 Cameron Nouri, from the Rackspace Business Development team, is your connection to the Rackspace Cloud Tools Partner Ecosystem. If you have developed solutions or services that makes life easier for people to take advantage of the cloud he would like to talk to you! You can contact Cameron any time to learn more about this unique program and the benefits for your business.