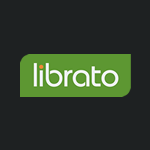 This is a guest post written and contributed by Fred van den Bosch at Librato, Inc., a Rackspace Cloud Tools Partner. Librato is the creator of Metrics, a time series data platform that provides uniform monitoring and alerting for your operation.
Would you consider building your own Database Management System? Probably not. While talking with our Silverline customers, the majority of which are SaaS or PaaS providers, we concluded that the same should apply for the management of time-series data. This is what we heard over and over:
● They want to "measure everything" in their operation that can alert them of unusual events and help them find and fix the root cause of problems. Many of the use a continuous deployment methodology, which makes it even more important for them to detect and fix problems as early as possible
● In order to measure everything, they need to deploy multiple tools, each with their own repository, user interface, event handling, and installation requirements. On top of that, they need to monitor metrics that are specific to their environment and need to build custom tools for collecting, storing, visualizing and acting on that data. All of this adds to their workload, but –more importantly – makes it difficult to correlate data from different sources and do root cause analysis.
A time-series data management platform would allow the developers of monitoring tools to use their expertise to monitor all important data, while providing DevOps and operations teams with a uniform environment for storage, visualization, correlation and alerting.
That's why we built Metrics, a time series data management platform, delivered as a service, and built from the ground up with an "API first" approach. That's distinctly different from monitoring services that provide you with a "canned" solution for monitoring a specific set of metrics, sometimes with the option to add some custom metrics.
The Metrics platform uncouples the metrics collection from the storage, analysis and alerting, giving DevOps and operations staff the freedom to choose any combination of open source, commercial or custom collection tools and allowing application developers to instrument their applications in the most optimal fashion.
Metrics also allows you to programmatically create user accounts and transparently add users to the Metrics platform. This means that if you're an IaaS, SaaS or PaaS provider and want to provide your users with the ability to monitor their use of your service, you can use Metrics to do so by integrating it at whatever level best fits your needs: data repository, instruments for your own dashboards, or complete dashboards.
To further ease the adoption of Metrics, we're building a community and ecosystem with tools and applications that customers can use to monitor and manage their cloud and data center infrastructures. In other (non IT) markets we'll work with partners who use Metrics as a platform for solutions they provide to their customers.
If this sounds appealing, give Metrics a try; we have an unlimited, 30 day free trial.