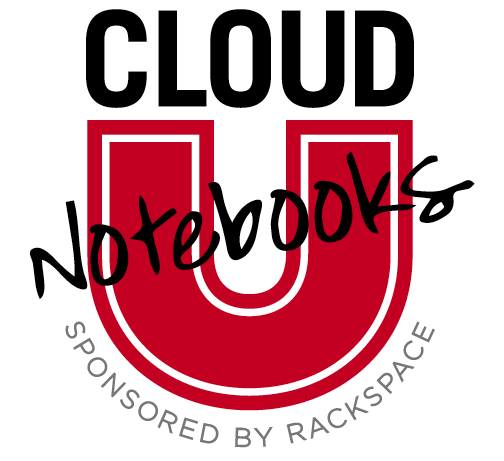 Over the past six months we've been taking a deep dive into Cloud education with the CloudU education series. For those who haven't yet seen it, CloudU is a concept I came up with awhile ago after running about 20 CloudCamps and other events and witnessing similar questions coming up again and again. I approached Rackspace with the idea of them supporting an extensive Cloud education program and they agreed with the vision.
We're now half way through the year and we have a ton of resources – half a dozen or so in-depth reports, some interesting and informative webinars and a bunch of events that we've attended. In an effort to spread this message further and make it accessible in another style, I'm embarking on a series of blog posts that will take the CloudU syllabus and serve it up in bite sized chunks and with a bunch of links to posts and news that reinforces the points made in the  reports and webinars.  This weekly blog series, that I'm calling CloudU Notebooks, is really a series of reflections on running a business during the age of cloud computing.  The technology itself is powerful, but not nearly as much as the cloud's impact on business itself.
CloudU is an ongoing program – I believe there's a real need out there for small and medium businesses to learn about what the Cloud can offer them – CloudU blog posts available every Tuesday will (hopefully) help with that goal.
Oh and we'd love you to join in some of our webinars or read the whitepapers – the CloudU homepage is here – and you can register to have updates sent to your inbox (in a non-spammy way of course!) there.