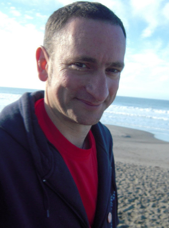 Ben is the founder and managing director of
Diversity Limited, a consultancy specializing in
Cloud Computing/SaaS, Collaboration, Business
strategy and user-centric design.
As a cloud computing blogger, analyst and evangelist, I spend much of my time talking to vendors, customers and the general public about cloud computing. I run CloudCamp, a series of non-profit cloud-focused unconferences, all across Australia and New Zealand (and from time to time elsewhere). I also follow the market closely and cover the latest developments on my own blog.
Recently Rackspace agreed to support the creation of a whitepaper aimed at helping organizations to understand ways to maximize benefits and minimize risks of a move to the cloud. While researching the whitepaper I was reminded of a fact I've seen previously in my travels working with cloud computing vendors and customers: there is limited understanding in the marketplace of what actually is cloud computing.
While writing this paper, it occurred to me that 2011 is going to be a "tipping point" year for cloud computing as its popularity expands from the early adopter market to mainstream organizations. With this growth arises the need for translating the language of technologists and early adopters for the growing base of non-technical users. Additionally, educating these new users about the different issues surrounding cloud computing is of equal importance.
Fortunately, Rackspace recognizes the importance of education in the marketplace and is supporting a series of whitepapers and webinars in 2011 that will serve to build a cloud computing curriculum. The idea is that by the end of 2011, there will be a body of work that constitutes a real cloud computing boot camp – one that non-technical users can join, and by year's end have a reasonably deep understanding of "the cloud."
Rackspace is a company that has a point of view that matches my own – they're more interested in building widespread cloud knowledge than they are in growing their own slice of the pie. The theory here is that a "rising tide lifts all boats" –everyone in his space will gain from a wider knowledge about what is the cloud. To this end, Rackspace won't be using these papers as chance to pitch their message – I retain full editorial control of what will, I'm hopeful, become a truly valuable resource.
So, here's to 2011! I'm really looking forward to growing the cloud knowledge base and embarking on a journey of discovery with you all.
Check out the first white paper in this series and stay tuned for more to come throughout 2011.
To the clouds!