Major is the Lead Ops Engineer for Rackspace Cloud Servers. Click here to follow him on Twitter.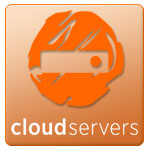 Kernels are often overlooked but they're one of the most critical pieces of software – if not the most critical piece – on a Linux system.  At Rackspace, we've traditionally kept this simple for you by maintaining kernels outside the instance.  More and more customers however have asked for greater control over the kernels they run.  We've heard you and are happy to begin introducing this capability today with our release of the Fedora 15 image.
Our new model going forward moves the kernel inside the instance.  This means you can either run the included kernel provided by your Linux distribution OR replace it with any custom kernel you build on your own.  Simplicity or control – you choose what works best for you.
This feature has several benefits:
Flexibility
By allowing you to run the kernel of your choice, you're able to add modules and easily change kernel parameters through your distribution's package manager and kernel tools.  If you need support for something that doesn't exist within the kernels provided by your distribution, you can also download and compile a vanilla kernel to meet your needs.
Security
Controlling your own kernel means you choose when to install new kernels that provide additional security features or vulnerability patches.  You simply install the new kernel, update your grub configuration file and reboot when the time is right.
Stability
Using your Linux distribution's kernel ensures the highest level of compatibility between your distribution's applications and the kernel itself.  Many utilities and applications may require certain support from the kernel and that support may be limited to certain versions of the Linux kernel.  This additional level of stability reduces application errors, kernel panics, and memory leaks.
Simplicity
There's no need to worry if you're not familiar with managing your own kernels.  Your instance will have a kernel installed from the initial build and most distributions will seamlessly install newer kernels via the distribution's package manager.  The experience will be very similar to running Linux on a bare metal server.
Going forward, we will be phasing in this feature as the default for all Rackspace Cloud Server Linux images.  Fedora 15 is the first and other new images will follow over time.  Please note that nothing changes for existing Cloud Server instances.  However, if you wish to start managing kernels on these instances, you may convert them at your convenience.
Our Cloud Servers product is rapidly evolving and we're striving to give you the stability and flexibility you demand along with the simplicity and ease of use you expect from Rackspace.  If you have additional suggestions on new features for Cloud Servers, please visit feedback.rackspacecloud.com and join our Product Feedback forum.