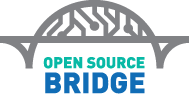 Open Source Bridge, the "conference for open source citizens," is right around the corner! The sessions were just announced and it's going to be packed with quite a variety of really interesting talks. From open cloud computing topics to hardware hacking to language hacks (like HipHop from Facebook), I'm really looking forward to being there (I'm helping organize the event, but hopefully I'll have time to attend sessions as well).
I wanted to point out a few of the great database talks:
Beyond the DB talks, I'm also excited for a few other talks around high performance and high availability, from Facebook operations to Rasmus Lerdorf's talk on making your PHP applications faster. Jonathan Bryce, founder of the Rackspace Cloud, will also be leading a session, Living Together In An Open Cloud World.  In this session, he will discuss the recent movement – from both developer and vendor – for open cloud initiatives, while also addressing:
A basic overview of Cassandra, Drizzle and Drupal with case scenarios for each
The unique ways cloud providers are working with open database projects to maximize user experience
Traditional, distributed and non-relational databases
Enhancing site scale and performance by taking advantage of cloud-based file storage/CDN
I'll also take the opportunity to shamelessly plug my own talk on writing high performance multi-core applications. There are also rumors of donut trucks, tesla coils, and scavenger hunts.
You should register to attend today; it's going to be awesome. Here are some details:
What: Open Source Bridge
When: June 1st – 4th
Location: Portland Art Museum in Portland, Oregon
Cost: $300 for 4 days of interaction with open source citizens. Student passes are $99.