This year, linux.conf.au was held on the beautiful University of Western Australia campus, in Perth.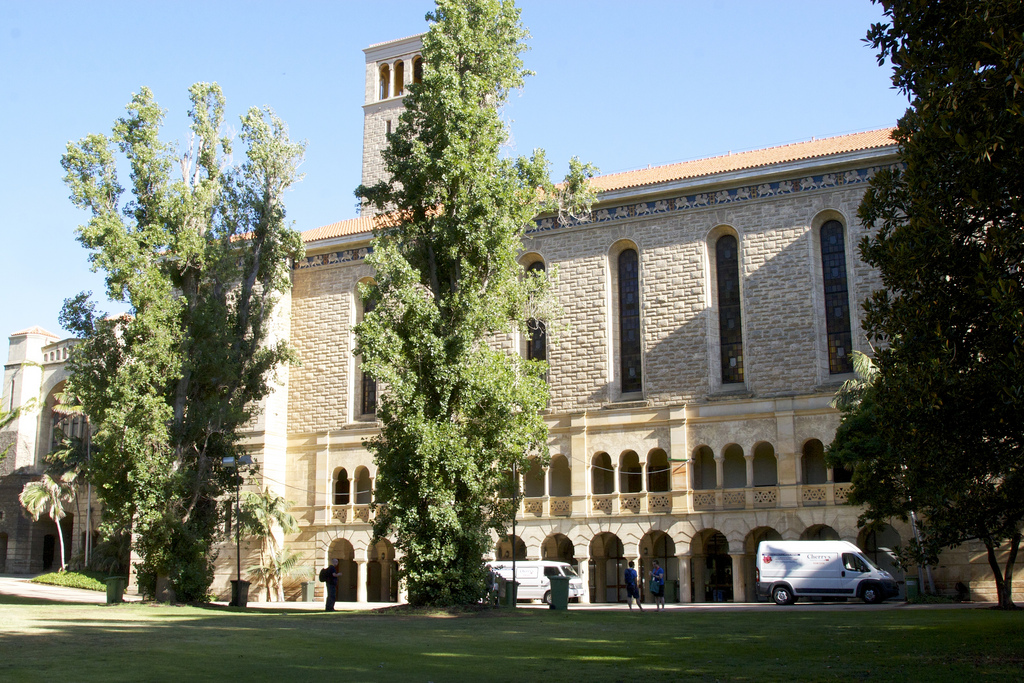 About 500 geeks descended on the campus, with talks organized into six topic streams across three days. The conference was entirely volunteer-run, with financial and community support from Linux Australia. The content showcased at the conference is designed by and for developers, with an emphasis on deeply technical talks. Of course, it's not all code. An important aspect of open source technology is the community, and usually one track at linux.conf.au is dedicated to community matters such as diversity, governance, and documentation.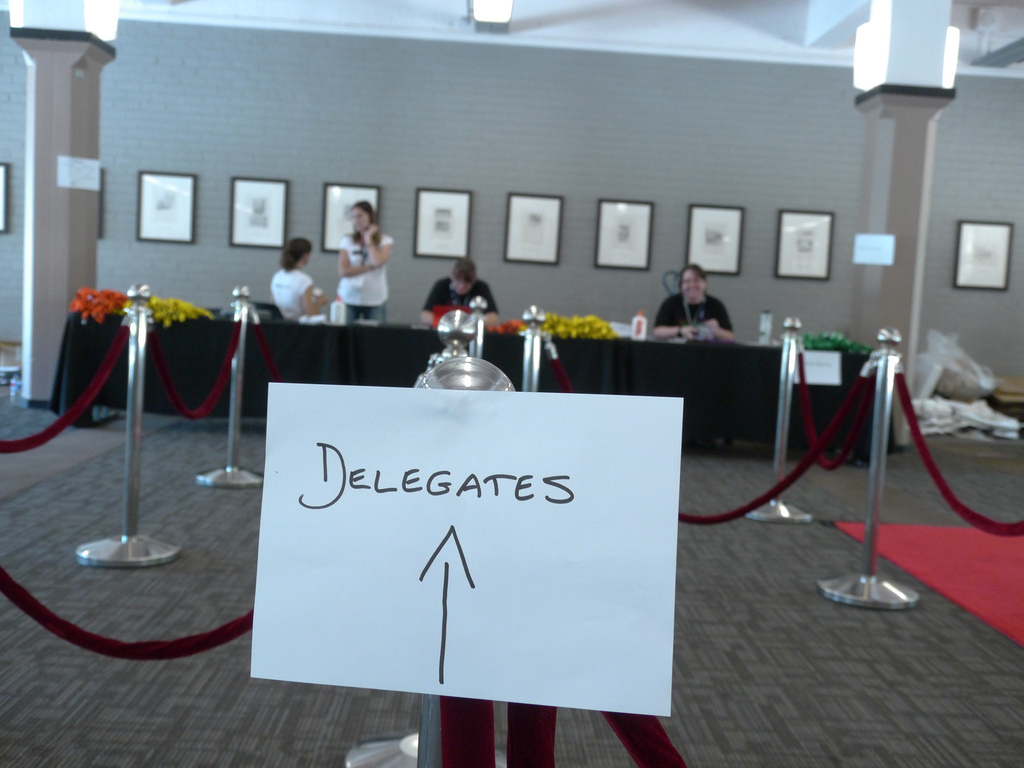 Every year, the conference schedule belies a popular trend in open source tech. This year, that trend was OpenStack, the open source cloud platform co-founded by Rackspace. Many talks discussed various aspects of the OpenStack project, including drill downs into continuous integration, bare metal provisioning and deployment. Some of the highlights (to watch video of these talks, see the links at the end of this post):
One of the most important and interesting aspects of OpenStack is its ability to link in with other projects to extend and expand its use. The conference was a great opportunity for developers to work out how they can use OpenStack to help their own projects. Rackspace also helped encourage this by offering developers at the conference free access to the Rackspace Cloud for OpenStack developers.
Of course, sometimes the best part of a conference is just the formal talks. Sometimes it's all about meeting a new person who might be able to help you out with that sticky problem, or catching up with old friends and having the opportunity to just geek out for a little while over a nice meal and maybe a drink or two.
Watch the talks mentioned in this blog post:
Inside linux.conf.au and the OpenStack Miniconference
Prior to linux.conf.au an eager group of Rackspace engineers started rocking up on Sunday night.
We didn't just sit around in empty conference rooms, though. Michael Still (he's a Nova core and manages a team of OpenStack engineers in Australia), ran an OpenStack miniconference, an informal, day-long session before the formal linux.conf.au conference openned. During the miniconference, heard from people from all over the OpenStack universe, including HP, Catalyst, Canonical and IBM, and the topics of conversation hit upon all aspects of the project. For a full list of the speakers and topics, head along to the miniconf site.
The general idea of this informal start to the conference was to give like-minded people a chance to get together and discuss things that are important to them before the formal conference sessions began. The miniconfs also act as an incubator of sorts to encourage people who might be interested in a topic to dip their toes further into the water. The OpenStack miniconf in particular gave people an opportunity to learn about OpenStack development, help them to understand the state of the nation of OpenStack and what things they might be able to help with, and to provide a bunch of knowledgeable people for them to ask questions of.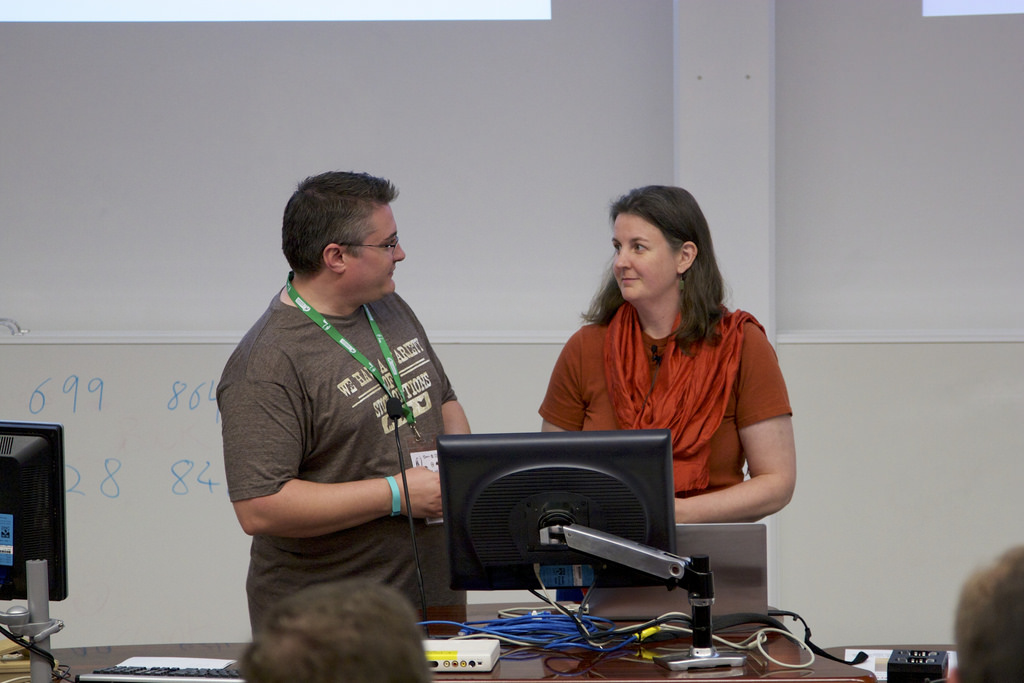 Here is Michael talking to Anita Kuno, an OpenStack developer from HP, who discussed support services for OpenStack developers during the miniconf.
Of course, the other really awesome thing about the miniconf is that gave a chance for OpenStack developers to get together in person. People who have chatted and argued on a mailing list or in code reviews during the year can often find common ground over a quick chat in between sessions, or during a Q&A session.