This post was written and contributed by Frederick Townes, CTO of Mashable and Developer for the W3 Total Cache plug-in, a Rackspace Cloud Tools partner.
WordPre

ss is among the most popular open source publishing platforms on the planet. Out-of-the-box it performs in any hosting environment, but with W3 Total Cache, site performance is maximized leveraging the suite of tools it provides. User experience is one of the most important factors in site success and to improve it, reducing response times of your site is vital. Studies show that the faster your site loads, the longer visitors will stay, the more pages they will visit, the lower any learning curves become and the more favorably Google will rank your site. There are lots of optimizations W3 Total Cache does unobtrusively, without modifying plugins, theme, database etc.
Let's take a look at some settings to get you started:
Page Cache:
Reduce load by caching pages and feeds after the first request (or even prime the cache if you prefer) and returning the saved file from either disk or memory.
Recommended Setting: Disk (enhanced)
Minify:
Remove white space, line breaks and other unnecessary characters to reduce file size so files are delivered faster. In the case of HTML, a minified file "feels" like it renders faster in the browser. While in the case of Cascading Style Sheets (CSS) and JavaScript (JS) files, they are also respectively combined to reduce the number of transactions required to deliver a given page. Use the help tool on the minify settings tab to easily find and prune the CSS and JS files to minify for a given theme. Avoid minifying statistics, advertising or similar JS files when making selections.
Recommended Setting: Disk
Database Cache:
Reduce read operations on the database by caching responses for a short time. Consequently, the time required to generate new pages is also reduced. The result is that the response time after users post new comments, perform searches or request a page that has not been cached is a low as possible.
Recommended Setting: Off, but varies by site, try disk and verify if performance increases.
Object Cache:
A "higher level" cache than the database cache, the object cache is a "runtime" cache containing the various pieces of data needed
Recommended Setting: Off, but varies by site, try disk and verify if response times decrease.
Content Delivery Network: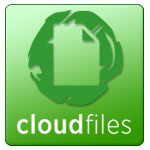 Latency is among the easiest ways to improve the user experience (reduce load time) of a site. Rackspace Cloud Files can easily be enabled using W3 Total Cache on your site to allow WordPress core files, theme files and even the media library to be hosted on the Cloud Files Content Delivery Network by Limelight Networks. Site visitors will then have a highly responsive experience when browsing. Once Cloud Files account settings have been populated and desired files exported (uploaded), everything then works transparently; when new attachments are added to the media library they are automatically hosted with Cloud Files.
Recommended Setting: Rackspace Cloud Files
Browser Cache:
The web browser can keep copies of files downloaded from the web sites you visit. In terms of user experience, this is the lowest latency cache possible. Once a file is downloaded specific headers can allow the browser to quickly check if the local version is up-to-date. If it is, the browser can then either render the page instantly or request fewer objects for a given page making the page load much faster.
Recommended Setting: Defaults are a good start, experiment with settings to achieve desired policies.
User Agent Groups:
If your site has mobile users or if it uses various themes for respective groups of users. The User Agent Groups tab of the plugin allows you to assign groups of browsers or devices to use a specific theme or even redirect them to another web site. This feature also makes sure that specific browsers/devices have respective caches and therefore the lowest response times possible.
Recommended Setting: Defaults are a good start, settings may vary per site.
Tips:
• Use the import / export settings option of the general settings tab of W3 Total Cache to backup, save and share settings files.
• Import external media library objects, then export to CDN to make sure that every possible file is hosted with the content delivery network.
• Review the usage section of the frequently asked questions tab of the plugin for tips on measure performance.
• Reduce the images used in your CSS file by taking advantage of the spriteme.org bookmarklet which makes creating image sprites very simple.
• Review the Best Practices for Speeding Up Your Site section of the Yahoo! Developer Network site for even more tips.
Have ideas on how to make W3 Total Cache better? Need tips optimizing your site's user experience? Use the various support form options on the support tab of the plugin to get in touch!
Learn more about how Rackspace can help you with hosting your WordPress site.