This post was written and contributed by Chris Nagele, Management & Strategy for Wildbit, a Rackspace Cloud Tools Partner. Wildbit has created web products like Beanstalk, Postmark and Newsberry.
I'll start this off with a simple question. If your application or site sends email, how many of those emails are actually reaching the inbox? According to a study by Return Path, "Twenty percent of email in the United States and Canada is still not making it to the inbox while 3% of email goes to the "junk" or "bulk" folder and another 16% goes missing." To ensure your emails are delivered it requires a solid infrastructure and the proper reporting to recover when problems arise. We created Postmark to solve this problem.
What is Postmark?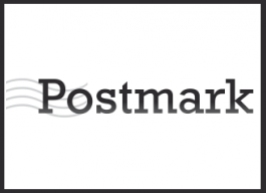 In short, Postmark is an API service that replaces your current SMTP server. Instead of pointing to the local mail server, you point to Postmark and we take care of the rest. While sending email might seem simple at first, there is a lot more involved to ensure delivery. For instance, do you have proper email authentication like SPF and DKIM? When you send to the major ISPs, do you throttle connections and messages to make sure they are delivered? Or, if an email bounces or someone clicks the "report spam" button, are you notified? In Postmark, we've taken care of all of this so you can continue building your applications and remain confident in email delivery.
So, how does it work?
It's actually pretty easy. Either use one of our pre-built API libraries (Rails, PHP, Coldfusion, Python, .NET, etc) and drop it into your app or point directly to our SMTP server. From that point forward, all emails will be delivered through Postmark with detailed tracking of delivery problems and sent messages.
We're excited to be a Rackspace Cloud partner. Combining Postmark with The Rackspace Cloud means anyone can instantly scale email delivery along with their applications. Our goal is remove the pain of email delivery so developers can focus on what they do best, building sites and applications. We'll take care of the messy details and even help troubleshoot if problems arise.
---
Paul Ford, from Rackspace Corporate Development, is Your Connection to the
Rackspace "Cloud Tools Partners" Ecosystem
. To find out more about how Postmark and other tools can increase your productivity, satisfy your IT needs, and generally make your life easier, contact him any time at
paul.ford@rackspace.com
---