Since it was founded in 2010, social media management platform Sprout Social has grown and matured quickly. It saw very early success but unless it invested in scalable infrastructure, that success threatened to become a hindrance. Sprout turned to the Rackspace Hybrid Cloud and currently leverages Rackspace Dedicated Services, Public Cloud, Block Storage and Cloud Files.
We caught up with Aaron Rankin, CTO and Co-Founder of Sprout Social (below), to talk about its business, infrastructure and how it overcame the challenges of rapid growth.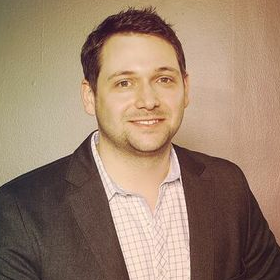 Talk about Sprout Social and its business.
We were founded in 2010 and are based in Chicago's vibrant West Loop neighborhood. Sprout is a social media management and engagement platform that makes it scalable for businesses to discover, respond to and interact with their customers on multiple social networks. With a team of more than 85 engineers, marketers, designers, product specialists and customer service professionals, we've quickly grown to serve more than 10,000 customers – some of them household names, like McDonald's, Nokia and Pepsi. Those customers tap us to boost the efficiency of their social media presence and manage their conversations across Facebook, Twitter, Google+ and more. We now manage more than six million social interactions each day.
What brought you to Rackspace?
Four years ago, Rackspace was a great fit for an early startup like Sprout. As a business, we needed to focus on product and not on servers. The Cloud Sites platform was the easiest and most cost-effective solution to get us going and powered us for our entire first year.
What brought you to the hybrid cloud?
Early on, our growth outpaced our ability to scale. Moving our primary databases onto large dedicated systems was the quickest fix at the time and enabled us to focus on the business instead of infrastructure.
We still host our high-throughput MySQL instances on dedicated hardware and will until we can refactor and isolate parts onto cloud instances with SSD-backed Cloud Block Storage. Having the flexibility that hybrid infrastructure offers — specifically the low latency between the cloud and physical network segments — is something that only Rackspace offers and was crucial to our growth.
You have a highly distributed system. How has a hybrid cloud helped with that from a performance and cost perspective?
Well, we started as a monolithic LAMP app. The primary goals for rearchitecting were development efficiency and isolation. We needed to enable our dev team to easily and cost-effectively build new services and functionality without getting in each other's way. Likewise, by isolating functionality into discreet areas of our platform, and dedicated infrastructure, we minimize the risk of one feature killing another when things go wrong. The hybrid cloud lets us easily profile and choose the right infrastructure for the job, be it physical or cloud. We have access to the best of both worlds.
What other benefits does a hybrid cloud deliver?
The flexibility of a hybrid offering with rich cloud services lets us bring our product to market faster and innovate more quickly.