Rackspace Cloud Files has leveraged the power of the Akamai CDN to deliver content over the world's most expansive network. This gives each customer the opportunity to have their CDN logs delivered, but that's about as far as Rackspace will take you. Unfortunately, we find that customers crave more data around their CDN usage, and more importantly, data that's easily consumable.  Until now, we haven't been able to easily serve that need.  Enter Qloudstat…
Qloudstat, a Rackspace Cloud Tools partner, is changing the way users look at web analytics by making the service simple to enable and effortless to consume. Qloudstat has taken Rackspace's basic and massive CDN logs and turned them into easy to understand graphics and customizable charts. Qloudstat has even made all of the data exportable to common formats and applications.
These are my personal favorites…
See where your end users are coming from:
See peak performance times: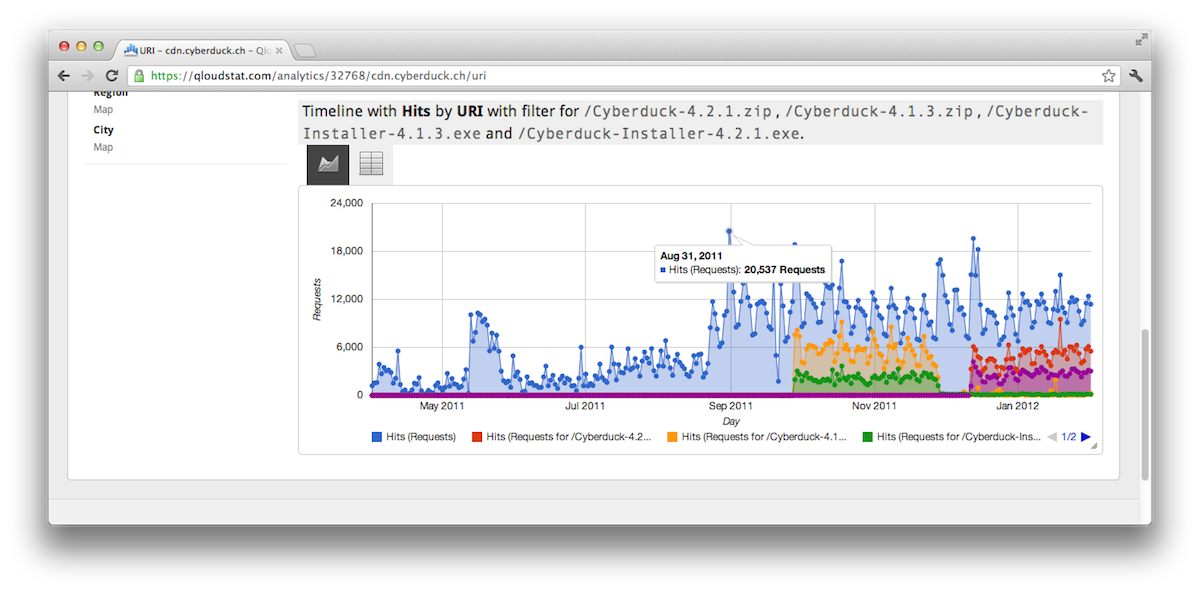 Pricing for Qloudstat is easy: it's a flat, per-month fee based on your usage, with five tiers to choose from. There is even a free tier! Prices are quoted in Euro, but U.S. customers can leverage the latest conversion rates.
For more information on Qloudstat and how to get started, just visit Qloudstat.com, or feel free to ask your questions here. Let us know what you think!