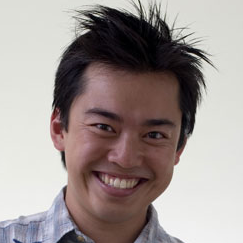 This post was written by Dennis Yang, Director of Product & Marketing of Infochimps, a Rackspace Cloud Tools Partner.

Twitter has taken the technological world by storm in the past few years. It's incredible to think that something that only launched a few years ago is on track to hit over 200 million users by the end of 2010. The new communications medium has become a favorite tool for companies to monitor and interact with their customers, and one of the biggest challenges is determining the Twitter users that are the best ones with which to interact.
Infochimps Trstrank: A Measure Of How Important A Twitter User Is
Inspired by Google's infamous Pagerank algorithm, Infochimps developed Trstrank to measure how important a Twitter user is. It's not just a measure of number of followers, but rather a complex measure of how many people with which you interact, weighted by how many people interact and pay attention to them
Here's how the ranking works:
Imagine if we gave everyone on twitter a bag of jellybeans. Every ten minutes, users hand out all their jellybeans to the people they follow, distributed equally. Meanwhile, their bag refills with jellybeans from all their followers. (It's OK if you eat one or two jelly beans, just not so many it screws up the counting). You'll end up with lots of jelly beans if you have many followers: lots of people hand you jelly beans; if your followers also have high trstrank: they'll have a lot of jelly beans to hand off; and if your followers use discretion about whom they follow: you'll get a good portion of the jelly beans they pass out.
Infochimps' Trstrank API: Instant Access To Millions Of Rows Of Data
Needless to say, it's a lot of data, and to make it easy for developers to use, we serve it through our REST API.
With the Trstrank API, developers have instantaneous access to millions of rows of data, without having to deal with the hassle of loading and maintaining this large, complex dataset on their own servers. That's the beauty of working in the cloud.
Don't Need Trstrank? Infochimps Has Other Datasets Too
Trstrank is only one of the many datasets that Infochimps has in its system.  Over 11,000 datasets are available for bulk download in the data marketplace, and several of these sets are available through APIs including IP-to-Geolocation and Twitter Influencer metrics.
Here at Infochimps, we're excited to be a Rackspace Cloud Tools partner.  Please feel free to contact us via Twitter at @Infochimps or me personally at @sinned if you have any thoughts, questions or inspirational ideas!