Jordan Goodyear is a Microsoft Certified Windows Tech for Managed on Cloud Servers.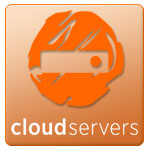 Our team is constantly looking for ways to improve the customer experience which includes finding ways to get web environments up and ready to go in a shorter amount of time.
The Managed on Cloud Servers Windows team here has frequently used the the Microsoft Web Platform Installer (WPI) to perform installs of commonly used software for customers, from blogs, CMS platforms, ecommerce apps and databases.  It's a simple, easy to use tool to get your websites up in running in minutes.  The Microsoft Web Platform Installer is a free, 2MB, automatically updated application that you can install on any current version of Windows. It installs in no time, is very tiny and integrated into IIS with ease.    It is our choice when setting up WordPress, SQL Express, BlogEngine.NET and NopCommerce.  We suggest it for anyone that wants to spend less time trying to figure out how to configure their site and more on developing content.
This free tool comes ready to speed up getting your site configured Web Apps such as Umbraco, WordPress, Acquai Drupal SugarCRM and more.  Also available are powerful Microsoft tools and applications geared toward the web and very easy to setup SQL Server 2008 Express, IIS Web extensions, Visual Web Developer 2010 Express are all setup in minutes, making focusing on your content creation and not how to get software installed and configured.
If spending days, downloading the right versions of software, trying to figure out how to install them and finally getting around to configuring them is not your idea of fun, but having your site live in no time is, the Microsoft Web Platfrom installer is for you.
You can download it free from Microsoft here:
http://www.microsoft.com/web/downloads/platform.aspx