Today we're happy to announce an exciting new update to the Rackspace Android app.  While myself and the mobile team have been fully dedicated to building the next big update to our iOS app, we have not neglected the Android app.  Adam Menz, a summer intern from the University of Texas, has stepped up to make the Android app better.
Here are some of the things Adam added to the app:
– UK Cloud Support!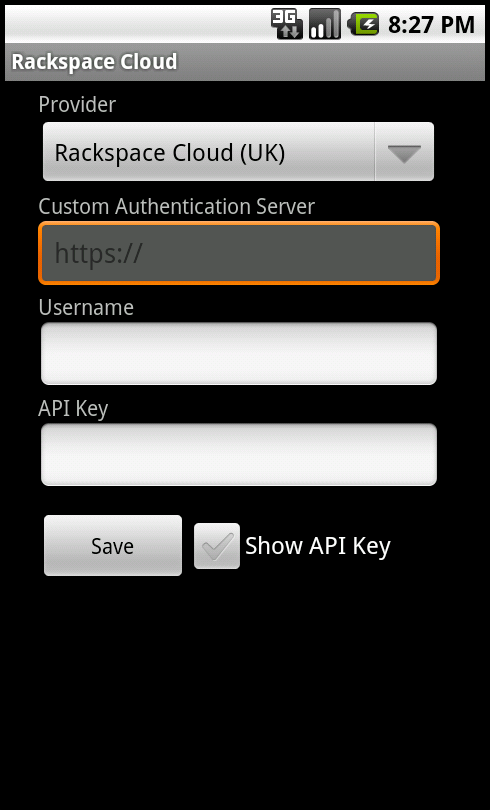 – Custom API Endpoint Support for those running OpenStack clouds
– Multiple Account Support
– Far more functionality for Cloud Servers: rebuild servers, rename them, ping them, and manage their backup schedules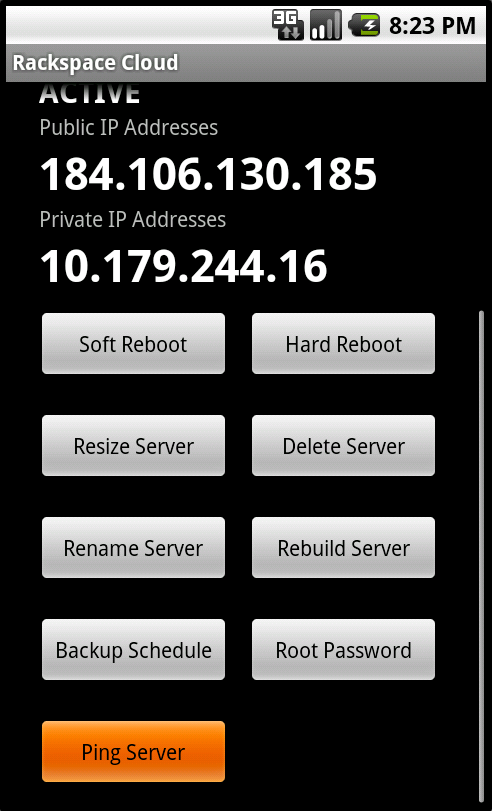 – Passcode Lock to protect your infrastructure from falling into the wrong hands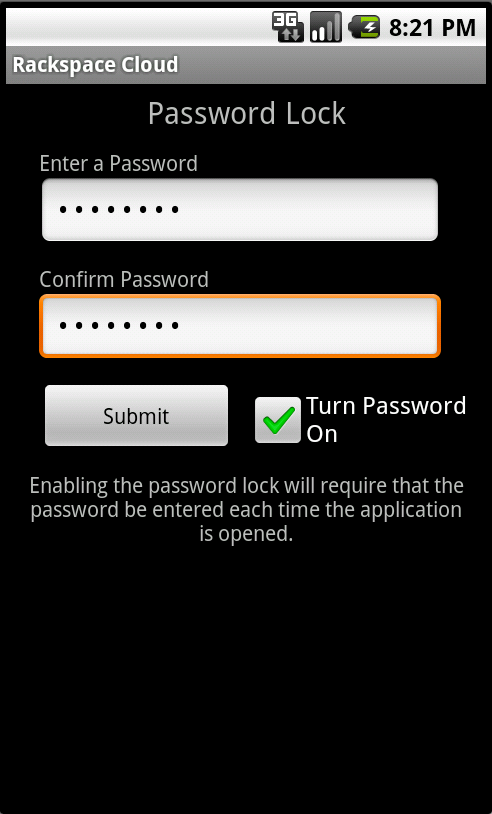 – Detailed Error Handling: if you get an error from the API, you can see exactly what happened with an equivalent curl command to reproduce it in a shell
– Links to contact Rackspace Fanatical Support via phone or Twitter
– Last but not least, he completed the Cloud Files support that was in development.  You can now view and create containers and files.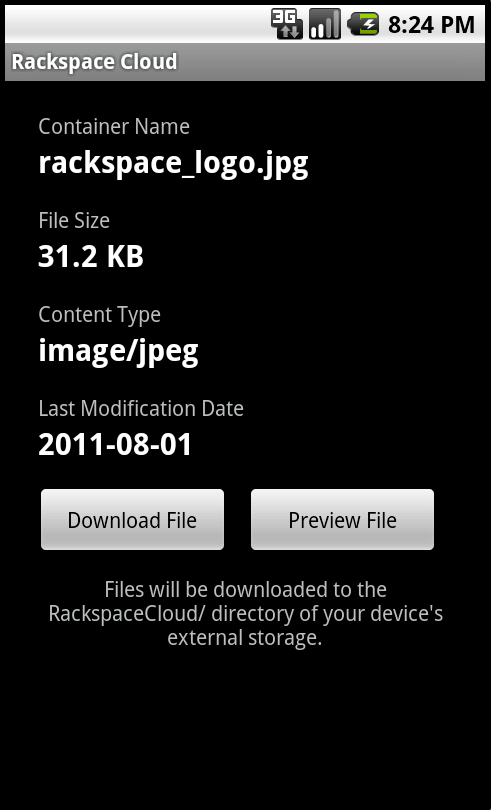 Adam has done a wonderful job and we can't thank him enough.  I personally hope that as soon as he graduates he decides to become a Racker to help make an already great company even better.
Great job Adam!
To get the app, go to the Android Market and search for Rackspace.