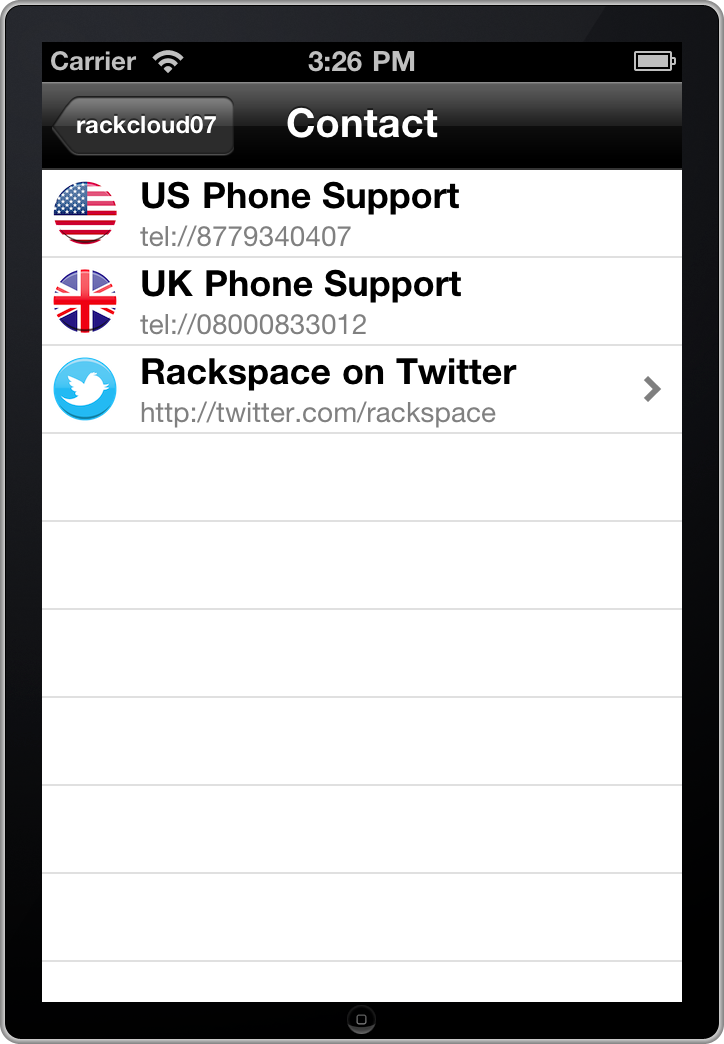 Did you buy the iPad 2 over the weekend? If so, you're not alone. Roughly 500,000 were sold – and 70% were new buyers, according to Fortune. Just in time for the iPad 2 release, mobile apps developer, Mike Mayo, released Rackspace 2.0 for the iPhone, iPad and iPod Touch.
Mike Mayo released the first Rackspace Cloud iPhone app back in September 2009 and the iPad app back in April 2010 – making us the first Cloud Provider with an app on the iPad.
Rackspace Cloud 2.0 is a complete rewrite off all existing apps and is now universal so you can push out new features to all iOS devices at once.
This app boasts features like password lock with data wipe, CDN support for Cloud Files, access to all Fanatical Support numbers in one screen and more. Click here to read Mike's detailed list of new features.
Robert Scoble caught up with Mike Mayo to talk about this release. Watch this video as he details out all the new features.