Last December we announced the availability of the Rackspace Cloud Databases Private Beta. Since that time we have been hard at work gathering customer feedback, adding global capacity, building new features and doing a fair amount of internal hacking on the new API. When we polled customers coming in to the beta, we were not surprised to see that the two most important things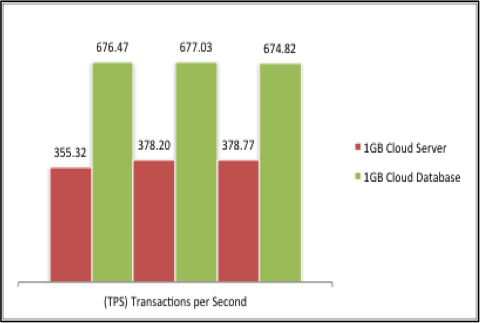 on customers' minds were I/O performance and high availability, which validates the capabilities of the product we have been building.
Designed for high performance and throughput, Rackspace Cloud Databases is built on top of a hardware and software infrastructure that is optimized for running databases. Initial performance benchmarks using SysBench show a 180 percent performance improvement over running on a comparable Cloud Server.
Increased Capacity and Global Availability
When we first launched, we were limited to availability in our Chicago datacenter. Today are happy to report that we now have global availability, extending support to our Dallas and London datacenters. On top of that, you can use Rackspace Cloud Databases with the Cloud Servers, Powered By OpenStack [Beta], announced in late February.
New Features
In addition to adding capacity, we have been incrementally adding features into the service. Our API now supports the ability to restart instances, scale storage up, and resize instance RAM up or down. And we are only getting started. We are already working on a set of additional features including configuration management, backups and restores and an integrated user interface. Stay tuned.
Hacking Success
Last February we unleashed Rackers on the private beta and told them to surprise us with their hacking skills.  When it was all said and done, they did more than surprise us.  After a week of hacking, Rackers had submitted code bindings for PHP, an Objective-C client, a PHP web client, integration with Cloud Load Balancers and much more.  Their input and unique use cases have helped us improve the service and get insight into its potential.
Get Started Today
With all the extra capacity we've added since the launch in December, we are ready to bring on more users to evaluate this service.  If you have not already done so and would like to apply for free access to the Rackspace Cloud Database API Private Beta program, please take a moment and fill out a brief survey and we will work on getting you access to the beta.
APRIL 16 UPDATE:   Rackspace Cloud Databases is now available through our Early Access Program.  For more details, click here:  http://www.rackspace.com/cloud/cloud_hosting_products/databases/