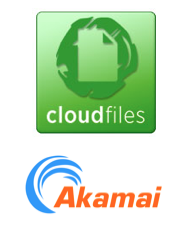 Rackspace is proud to announce that all new Cloud Files CDN customers will now leverage Akamai's content delivery network. That means that anyone who signs up today from either the US or UK site can immediately take advantage of Akamai. Earlier this month, we announced our partnership with Akamai Technologies, Inc., the industry's leader in Content Distribution Networks. Since that time, we have migrated both our London and Chicago datacenters, and will soon complete the final transition in Dallas.
This means that all new customers, both in the US and the UK will now have their content distributed over Akamai's 73,000 servers, located in 71 countries, across more than 1000 networks! For additional details, see Akamai's facts and figures. As promised, customers that transitioned have experienced no downtime and have not needed to change any code to experience the Akamai network!
We will spend the next few weeks migrating remaining current CDN customers to Akamai and will begin releasing new features as soon as everyone has been moved. As you remember, we're planning to deliver the following…
1Q 2011
SSL – SSL is the secure delivery of content, all the way from the edge to the origin servers.
Edge Purge – This feature allows customers to immediately remove their content from the network. Without this feature, removing content can take upwards of 3 days to process.
2Q 2011
CNAMES – CNAMEs allow customers to turn complex CDN urls that are often long into shorter, branded urls for their public content. We are targeting to have this feature completed in 2Q 2011.
We'll keep customers and the blog updated as we make progress. Let us know if you have any questions!