When there are rumors of a new Apple product, the world waits with bated breath. Yesterday was no different as Apple, after wide speculation, announced the new iPad. gdgt, a Rackspace Cloud Sites customer, was able to support the big announcement without any hiccup whatsoever. While other blogs were cratering because of the massive amounts of traffic, the gdgt blog remained stable and fast, exemplifying the power of hosting at Rackspace.
While the end result may look easy, it's actually a large undertaking that requires preparation and collaboration.  We not only had close coordination between our support and operations teams, but also were in in communication with the customer while the event was in progress. Having the only stable and reliable site covering Apple's new iPad announcement truly demonstrates the power of Fanatical Support™, marrying our knowledge and desire to serve with some great technology.

Ryan Block, cofounder of gdgt, offered some of his insights into what made the event such a success. "We've been working with Rackspace on our live event coverage for quite a while now. We continue to work with them because of the great service and awesome support," Ryan said. "There are plenty of providers who can throw a lot of boxes at a problem, but few can pair that with great support. Rackspace was actually able to deploy technicians to work with our team in real time, which is crucial under incredibly high load. That's something that you don't just get anywhere else, and it can make the difference between staying up and crashing and burning."
Here are some stats of how massive this event was:
•    55,697,141 requests serviced for the event (excluding content serviced by the Rackspace Cloud Files CDN).
•    Over 110,000 Concurrent Connections
•    4 load balancers supporting the site through DNS round robin
•    61 total web servers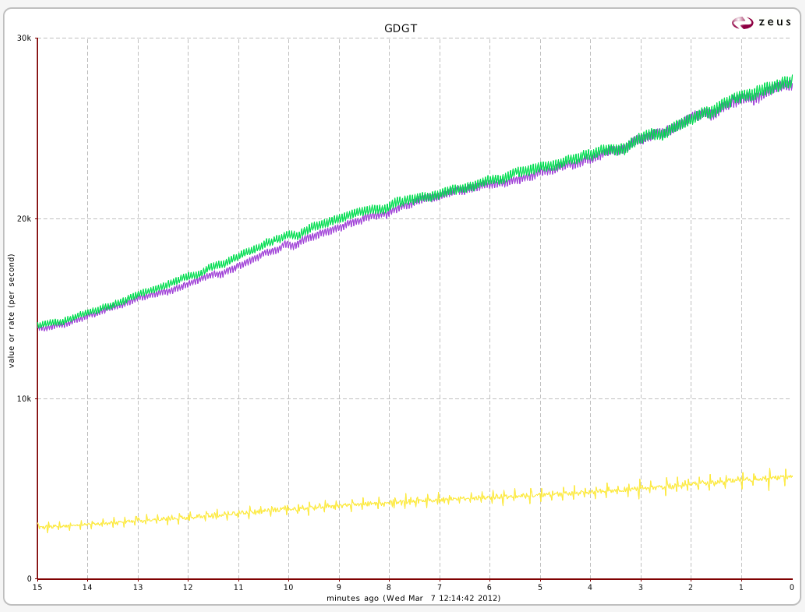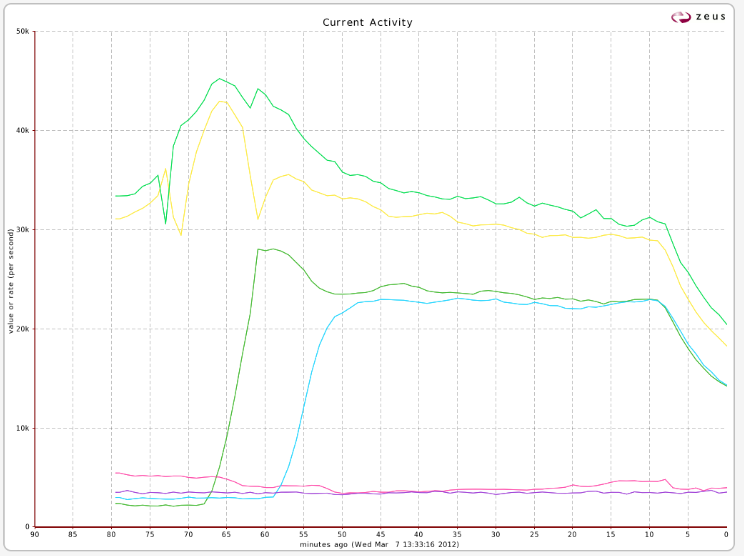 As you can see, this was a huge amount of traffic! This event shows that when Rackers and customers work together, we can achieve amazing results.
This isn't the first time that Rackspace has hosted a successful live event with gdgt, read how we kept their site up during an Apple Keynote in 2011. Check out gdgt for some of Ryan Block's first impressions of the new iPad.