We'll be on the road in September evangelizing the Rackspace Cloud and would love to meet you. If you're in one of the cities where we'll be, drop us a line and we'll schedule a time to meet up.
Sep 27-29th, San Francisco, CA

TechCrunch Disrupt is a three-day, single-track conference and startup competition to immerse you in the debate about what's changing in technology right now, what's causing it and what we need to do about it to survive and thrive in real time.
Sep 27-30th, New York City, NY
Web 2.0 Expo New York focuses on Platforms for Growth, diving into the platform opportunities for the whole web ecosystem, particularly mobile, real-time, and the social web.
Sept 20th-Oct 1st, Baltimore, MD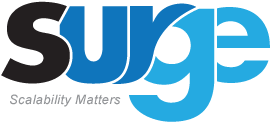 Surge is an exciting new event bringing together experts from around the world to share their stories and demonstrate proven concepts in Web Architectures and Scalable Designs.