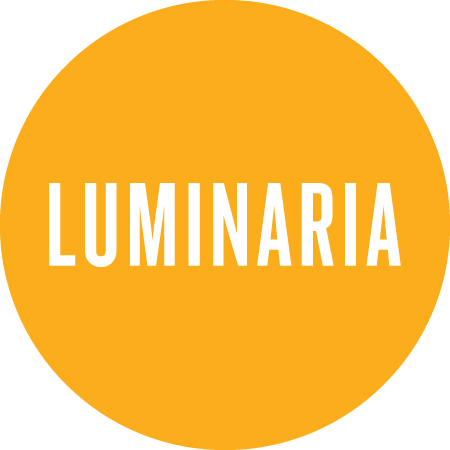 Rackspace is always happy to help support innovation, which, after all, is a big part of our own DNA. With that in mind, we are especially proud to serve as presenting sponsor of Luminaria this year, San Antonio's annual celebration of contemporary arts and artists – highlighting more than 1000 artists and innovators from the fields of architecture, dance, media arts, literary arts, music, theatre, street performance, and visual arts.  This one-night festival, which is free and open to the public, features performance stages, a Family Art Area, and many site-specific art installations throughout HemisFair park in downtown San Antonio on Saturday, March 12.
Luminaria spotlights San Antonio's cultural assets for local citizens and visitors alike and is made possible through the generosity of artists, arts organizations, volunteers, and public and private donations. When we announced our partnership at the press conference in January, our Chairman, Graham Weston, and CEO, Lanham Napier, quote:
"Luminaria is a great fit for Rackspace because it is all about the celebration of creativity and innovation"
– two qualities our current and future Rackers all possess in abundance, and about helping support San Antonio as a premier arts and culture destination, which is just good business.
Rackspace will have a presence at Luminaria in several ways:
Rackers will be serving as volunteers in the Family Art Area from 5:30 to 7:30 p.m.;
We'll have a Rackspace Social Media Hub site near the entrance of HemisFair Park close to the entrance on Alamo Street;
We'll be posting details on the site map and other logistics to help you plan your evening and;
We'll have a few surprises up our sleeves for visitors to Luminaria so stay tuned for more details by checking back here and following us on

Facebook

and Twitter.
In 2010, an estimated 200,000 people attended Luminaria, and organizers are expecting at least that many this year! Come join the fun and help us celebrate our involvement as the presenting sponsor for this unique evening of art, dance, music, food, and family activities.
Below are details and schedule of events:
Date: Saturday, March 12
Location: HemisFair Park
5:30 – 7:30 Activities in Family Art Area
6:30 – 7:00 Opening Ceremonies (Stage 2, near HemisFair Park Arches / Main Entrance on Alamo Street)
7:00 – 11:00 All Stages and Exhibits Open (Details will be in map/program)
11:00 – 12:00 Closing Ceremonies (near the Institute of Texan Cultures on HemisFair Grounds)
Look for more updates next week as Luminaria draws nearer. Hope to see you at HemisFair Park for Luminaria as Rackspace helps "shine a light" on the arts!
For additional information visit www.luminariasa.org.