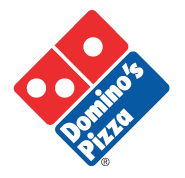 Rackspace delivers the infrastructure needed to maintain Domino's UK public-facing ecommerce site (www.dominos.co.uk), online payment gateway, corporate email and back-office systems, and company intranet. Domino's found Rackspace while hunting for a hosting provider to help them concentrate less on maintaining systems and more on delivering greater innovation and serving their growing online audience.
Why Rackspace? Colin Rees, IT Director, Domino's Pizza, explains,
"In 2010, over one third of our UK delivered orders were taken online, so having a reliable hosting solution is absolutely essential if not critical to our ongoing business success. I was very aware that to maintain our current growth trajectory, and to keep improving our customer experience, we needed to outsource our hosting infrastructure. This is particularly critical as we aim to have over 1200 stores in operation in the United Kingdom by 2021. The problem was that we wanted the very best of both worlds. Our hosting solution had to offer the exceptionally high level of security and configurability that only comes with dedicated managed hosting, but also had to provide the instant scalability and economy of cloud hosting. The answer was found with Rackspace Hosting's RackConnect solution that ticks all these options and more."
Click here to download the full case study that details how Rackspace helped Domino's meet the evolving needs of their audience while freeing up their internal IT teams and saving a lot of bread.