Gerardo A. Dada, Director of Product Marketing at Rackspace, is an experienced technology marketer with over 15 years of driving business strategy and product marketing for leading technology companies including Bazaarvoice, Vignette/OpenText, Microsoft and Motorola. His passion lies in product marketing, online strategies and social media. Gerardo has a true understanding of aligning the right products for the entrepreneurs' needs. We are about to get inside the mind of this product guru and find out why connecting with customers and community is essential to the success of a startup.
What is your job at Rackspace?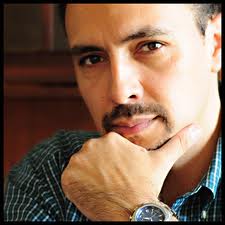 Product Marketing is about connecting with customers. It starts with understanding the business problems our customers are trying to solve and what challenges they worry about when using our products.
Product Marketing is responsible for explaining the value of our products to customers. We help them understand how they can be used for their benefit so they can do a fair evaluation. For example, we are responsible for training sales, for the information that goes on our website, producing product videos, creating white papers and other collateral materials.
What do startups mean to Rackspace?
Startups are special to Rackspace in a few ways. First, we share the entrepreneurial spirit with them. Rackspace is also a company with a strong sense of community and we all would like to see many startups be successful, innovate and help the economy.  Almost every startup would benefit from Rackspace services. Last, but not least, we can learn a lot from startups because they are often the ones using our products in the most innovative ways and pushing the limits of what is possible. In more than one way, they are paving the way for the future. I have a special personal affinity to startups because I am an entrepreneur, starting a half-dozen successful businesses myself.
Explain the entrepreneurial spirit within Rackspace?
Culture is really important for Rackspace. It is a big part of our secret sauce and far more important than it is at most companies. Entrepreneurship is an essential part of our culture. The goal is to empower every Racker to come up with new initiatives and ideas, and to change the business to keep us agile. It is an antidote for big company bureaucracy. In marketing, for example, we recently challenged everyone in product marketing to come up with new ways to market our products which will result in experiments we will run before the end of the year. It is almost like every Racker can be an intrapreneur.
What is your favorite startup story within Rackspace?
While we work with many cool startups and have acquired ones like Slicehost, I am going to have to say that my favorite startup is Rackspace itself. Rackspace was a small startup created a few years ago, and it is a great success story. I particularly like two things about this startup story one, the company quickly realized they had to change their fundamental business model to survive, and they did that based on what customers wanted that no one else was providing. This is how Fanatical Support™ was born. Second, as shared in response to the previous question, I admire the company staying true to its values and to its culture and that everyone takes Rackers, customers and our community seriously.
Why was the Rackspace Startup Program conceived?
Because we know how important technology is for any startup and how big of a role we can play in helping startups get the right tools they need to build a foundation for their business, and how valuable our guidance and experience can be in making sure this infrastructure is reliable, flexible and can serve them as their startup grows.
What does Fanatical Support mean to a startup?
It means the startup will have a team of smart Rackers that are available 24x7x365 to help, that we will pick up the phone in seconds and that we will do everything in our power to solve any problem. As a customer once put it, "I wish my employees would care as much as you guys do."
But it means much more than technical support for fixing problems. Fanatical Support means we build our products with the customer in mind. It means everyone in the company cares about customers. It means we provide open technologies that offer choice. It means we try to keep our prices and business model as simple as possible. It basically means the startup can trust Rackspace. It's like an insurance policy. As another customer explained it, "Before, I had to explain to potential customers different aspects of our infrastructure. Now I tell them we are with Rackspace and they have no more questions, they know we are working with the best."
What advantages does Rackspace open cloud computing give a startup?
First, there are all the benefits that come with cloud computing; agility, low upfront costs, and, especially for startups, a pay-as-you-grow economic model.
Specific to Rackspace is Fanatical Support which can be incredibly valuable for a startup. A big part of this support level is the concept of open cloud, which gives a startup the confidence that their choices and investments in infrastructure can be flexible and can evolve as their business evolves; from private to public cloud, a mix of on-premise and off-premise, using multiple providers, hybrid clouds, etc.
Startups are usually challenged with finding the right talent, and technology is not an exception. Rackspace managed services can be incredibly valuable because they can complement the skills that a startup has available, as we can provide guidance as well as install, patch, maintain and optimize their servers, databases,  network, etc., and we can do this very cost effectively, allowing the startup to focus on growing their core business.
What is the best advice that you could give to a startup?
I am a marketer, so my advice is to get as close to your customers as you can. Live a day in their shoes to think like a customer and understand your product or service (and your competitors) from their point of view. Involve customers, ask questions, create an advisory board, understand how they use your product and let them help you build a better company.
If you could launch a startup right now, what would it be and why?
It would be a startup to help solve one of the biggest problems of our age – information overload. We have too much information, too many Google results to decide on, too much email to respond to, too many tweets to read, too many RSS feeds to learn from and too many Facebook updates to keep up with. There are a few startups that are doing cool things in this area, like Mass Relevance, but I think there is much, much more that can be done.
And there you have it. An Insider view of how important it is to get as close to your customers as you can with our in-house product marketing guru, Gerardo A. Dada. The Rackspace Startup Program thanks Gerardo for all he does in educating our entrepreneurs on Rackspace products, open cloud computing and his enthusiasm in helping grow the startup movement inside Rackspace! Get all of the Insider information for your startup by contacting the Space Cowboys today.
Check out more news, articles and Startup Spotlight features from the Rackspace Startup Program.