Great things happen over drinks – big ideas are hatched and celebrations are had. But it's not always easy to get everyone together to say "cheers."
Cheersable is out to make it easy to clink glasses with friends, despite location. Cheersable, a member of the Rackspace Startup Program, has created a new app that enables friends to send and share drinks nationwide. Its database boasts 4,000 partners restaurant locations, which guarantees there's always a convenient place for the recipient to pick up a beer, a glass of wine or a cocktail, wherever they live. Whether you're celebrating a birthday, a new job or just catching up, Cheersable helps celebrate those cheers moments and share them with friends, even if you can't be there in person.
Marco Aponte, founder and CEO, says Cheersable came to fruition from him wanting to celebrate over drinks with friends scattered across the country.
"I was born in Austin, went to school in Georgia, and am currently living in San Francisco. I have friends across the country and wanted to be able to celebrate moments with them. I was sitting at a bar in San Francisco and saw that it was my best friend's birthday in Austin. I did the obligatory Facebook post, but wished I could do more. I looked down at my beer and Cheersable was born. You already connect with friends over drinks, so we give you the ability to do this with friends anywhere."
Sometimes it's tough to stay in touch with your friends across the country. Cheersable takes the online gifting process and makes it hassle-free for both you and your friends. Cheersable allows you to send a drink, and your friend can decide where to redeem it. Cheersable provides the best of both worlds; you get to say cheers to friends and they can enjoy their drink at any partner restaurant.
Some of the inspiration for Cheersable came from Aponte's restaurant business background and his interest in the social dynamic around people gathering for drinks.
"I and my two business partners, Sachin Gangupantula and Chris Barnett, started working on this business about eight months ago," explains Aponte. "I have a background in the restaurant space so it was always fascinating for me to see how people come together around drinks. Three guys, one fun idea and the determination to do what most thought was impossible. Isn't that how most great companies start? We believe that friendship, like beer, is a terrible thing to waste. So don't waste any more time, and reach out to your friends across the nation and celebrate 'Cheersable' moments! Our entire team is passionate about helping people creating meaningful social experiences."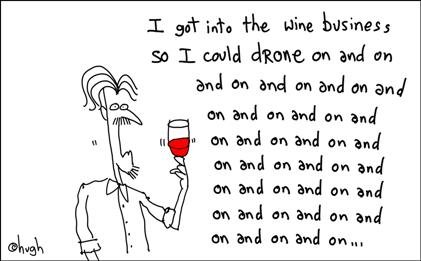 The social aspect of meeting up for drinks is the perfect excuse to get back in touch with friends you haven't seen in a while or surprise someone who lives in a different area. Life gets so busy sometimes, so the Cheersable mission is to help people slow down, make time for friends who are important to them, and enjoy spending some time over their favorite beverage. This allows people to stay in-touch with friends anywhere.
Aponte goes on to say that the Rackspace Startup Program has helped Cheersable on several fronts.
"In addition to the great visibility from Rackspace, the main thing we've been amazed by is their willingness to help. They offer great mentorship to start-ups through advice and perspective as a company who has been there. Starting a business is hard, but getting support from their Fanatical Support team has been invaluable. Chris, our CTO, has worked closely with their team to move our entire infrastructure over to Rackspace and their tech staff is the best of the best. We have a small team at the moment, so being able to defer the task of helping with migrations and scaling saves us valuable time. Finally, we've had some great networking opportunities at several events so they've also help us grow our network in the startup community."
And, now, Cheersable's mobile app is ready to rock and roll and spread good cheer nationwide, Aponte adds.
"Our app just launched on Android, and we are working on our iPhone app, which will be out in less than two weeks," concludes Aponte. "We've gotten great feedback from our early beta users so we're working on additional social features to make Cheersable even more useful. From the business side, we're aggressively growing our restaurant and bar network, which will provide more options for people to stay connected. This year, we are focused on building the best experience for our users and making sure they celebrate friendship with Cheersable."

Cheers from the Rackspace Startup Program! We can assist you in launching your business by providing a world class open cloud computing platform powered by Rackspace and backed by Fanatical Support™. Just talk with the Space Cowboys!