Here's something car salesmen don't want you to know: most car models are available in abundance. If you don't come to an agreement at a particular dealership, you can most likely find a similar car at a dealer down the road. Those salesmen depend on emotional decisions, so they lick their chops in eager anticipation of a hefty commission when you fall in love with a certain make and model of car.
Tired of dealing with stereotypical salesmen, sales managers and finance guys at the dealership? Want to remove the emotion out of buying a vehicle? If so, AutoRef wants to help ease that pain. AutoRef, a Rackspace Startup Program member, is a service to get car-buyers guaranteed offers before they step onto the lot. This startup saves you time and money by moving most of the buying process online and having dealers compete for your business.
AutoRef was conceived by Mike Pena, a used car salesman from Los Angeles. He pitched at the MIT $100K Entrepreneurship Competition and went on to the semifinals. "We really got going when we were accepted into the AlphaLab startup accelerator program in Pittsburgh," explains Craig Younkins, AutoRef's CTO. "All our developers and designers are from Carnegie Mellon University, which makes Pittsburgh a great place to make a web startup."
While team AutoRef was busy formulating its business model at AlphaLab, the company registered for the Rackspace Startup Program. "We love Rackspace!" says Younkins. "We use Cloud Servers and Block Storage to run AutoRef. I love that the services are built on top of an open API, which allows us to dynamically scale our service to meet demand while saving money during low activity periods. Block Storage is something no one else has – fast, large SSDs are attached to our database servers and really make them fly. We've been really pleased with our Rackspace hosting."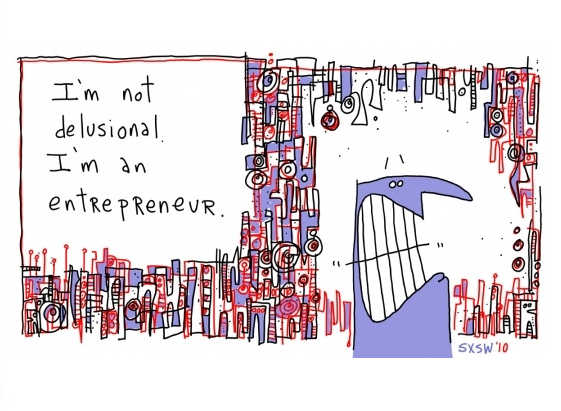 The cloud empowered AutoRef to hop in the driver's seat and bring its innovative startup idea to fruition. Looking ahead, Younkins said AutoRef is poised for growth.
"Actually, we're the ones doing the driving!" concludes Younkins. "We love cars but are bothered by stories of consumers being treated unfairly at the dealership by bad salespeople. Our customers love us, and that's what really keeps us going. Right now we're making improvements to the service while growing rapidly. We've seen search engine traffic quadruple in the past month, and we help customers get great deals on their cars every day. In 2013, we expect to scale even further and handle thousands of simultaneous users. We have a few other tricks up our sleeves, but I'm not at liberty to talk about them."
Are you an entrepreneur involved in an accelerator, university program or backed by a venture capital firm? If so, the Rackspace Startup Program can assist you in launching your business by providing a world class open cloud computing platform with Fanatical Support™ powered by Rackspace on which to build it. Just talk with the Space Cowboys!