Circlefive is a mobile optimized survey and referral system. Surveys are delivered immediately to any web-enabled device and give you instant feedback and new referrals to help grow your business. Circlefive brings to the market a wonderfully simple new way for businesses and consumers to engage in a meaningful way. A business can finally initiate serious conversations to ensure happy customers and word of mouth marketing.
"Connection," exclaims Ross Walker, CEO of Circlefive. "We want to help businesses reach, listen and engage with their customers. We think that building caring relationships also builds customer loyalty, and in turn brings in new customers. We are currently entering our second year of business. We are releasing a new website and user interface to help us grow even faster."
The Circlefive founders were brainstorming a way to get businesses to check in with customers, like a reverse of foursquare. From that, the concept was conceived in the silicon slopes of Utah by entering the Boomstartup incubator program, and hosting with Rackspace, because of "reliability and support," explains Walker. "Rackspace has been great to support the startup community and they provide a great service. We never worry about our hosting or scalability. And, after a lot of market validation, and fun pivots we evolved into what we are now."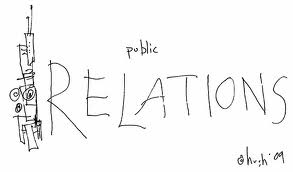 What can we expect from Circlefive next year? "Is world domination too optimistic?" concludes Walker. "We see 2013 as another year of improving our product based on the feedback from our customers. There are still plenty of really fun ideas that we would like to develop, so we look forward to working with our customers to get those validated. We also might be looking forward to that beautiful white powder to start falling so we can move our board meetings to the slopes!"
People love a great mobile experience, and Circlefive can provide that for you. Instead of a paper trail, you can gather instant results from survey questions that you can change daily if you want. You can even ask different questions to different sets of your users with the Circlefive keyword technology. Choose from question types such as multiple choice, sliding range, multi-answer, text areas and get a live preview of your survey before you send it out. Simplicity is the key with Circlefive!

Keeping it simple for startups is a philosophy that the Rackspace Startup Program lives up to. We provide startups with a world class open cloud hosting platform, connection to the best of the best resources in the startup community and Fanatical Support™ when a startup needs it most. Contact the Space Cowboys to find out how your startup can become a part of the program and have access to the rocket fuel you'll need to launch your next big idea!