Mobile applications are a strong vertical with startups within the Rackspace Startup Program. Virtually all serious mobile applications require a significant amount of backend work from server maintenance, provisioning and scaling to custom non-application server code. CloudMine offers a hosted Backend-as-a-Service platform for developers to build rich and interactive apps with full backend features without writing a single line of server code.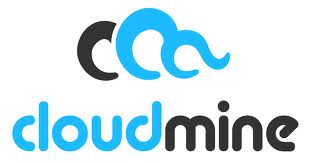 CloudMine eliminates the development and IT infrastructure overhead usually associated with application development. This allows developers to focus on making their mobile applications shine and to get products to market faster, cheaper and with fewer headaches while still having the benefit of full backend support.
Startup Weekend, powered by the Kauffman Foundation in Philadelphia, was crucial for what is now CloudMine. The first Startup Weekend that CloudMine founders Brendan McCorkle and Marc Weil attended was where the product was pitched for the first time.  Shortly after that weekend, Marc joined the team. CloudMine subsequently launched its public beta at a second Startup Weekend in Philly.
The original inception of CloudMine, as explained by its CEO Brendan McCorkle, is as follows, "CloudMine was originally b2c play – for synching personal data from mobile devices to the cloud.  It became clear after a few too many mobile developers got excited about the platform for storing app level data in the cloud, the real opportunity was in the mobile backend, not personal data."
"We are energized by solving problems for fellow developers," McCorkle goes on to say. "We love seeing what awesome things people are building on our platform. Right now, we're hosting the Philly.rb hack night at our new digs at the Philadelphia Inquirer building. We have just hired our first employees and we're wicked excited about this milestone!"
And there you have it … mobile applications require a significant amount of backend work. CloudMine allows developers to focus on building the mobile app without writing a single line of server code with their wicked smart Backend-as-a-Service platform. Are you working on a revolutionary idea within the cloud computing stack? If so, the Rackspace Startup Program is wicked excited to hear all about it, so send the Space Cowboys an email and tell us what you're building and we will let you know if we can help!