Just like Salesforce provides a complete workflow solution for sales and marketing, and Cerner provides a complete workflow solution for nurses and doctors, eKita sees itself as the global platform that standardizes education technology to provide a complete academic workflow platform for students and teachers.
eKita, a Rackspace Startup Program member, is building education technology – a cloud-based solution for students and teachers to use throughout their entire academic lives through integration of social media, CLMS and cloud.
eKita Founder and CEO Efraim Pettersson Ivener is a serial techpreneur. He built his first tech company at age 17. Ivener is also lifelong academic and the eKita concept was conceived over the span of a decade during his academic work as a student and teacher. Ivener continues to study and teach at universities all over the world today. It was his vast and diverse experience in academia, from Ivy League schools to third-world institutions, that revealed to Ivener the diversities and similarities of problems the eKita team has set out to solve.
"At eKita, we believe in the power of technology and social media," explains Ivener. "We believe in the power of education to transform societies and indeed the entire world. We believe that education technology is at a breaking point. The world of education is changing; with online education embracing social media and leading cloud-based technology there are new paradigms and possibilities."
The team has taken a long and arduous journey, with years of research and experience put into what is needed to truly solve education technology and start building a viable company. eKita has moved to Europe from it's humble beginnings in Israel. Next up is the United States, and eKita has recently established itself in Bangkok, Thailand.
"The passion behind the eKita project – and the eKita team – is intense," contnues Ivener. "The irony is that the founding team has come from such different directions, but converged into this mutual vision of really building a strong technology future for education. My partner and CTO Martin Bahr has spent over 10 years building the most advanced CLMS platform – sTeam – currently in use at universities all over the world. Martin's common goal… to build a robust solution for education matched perfectly with mine, and this is how education technology is being solved."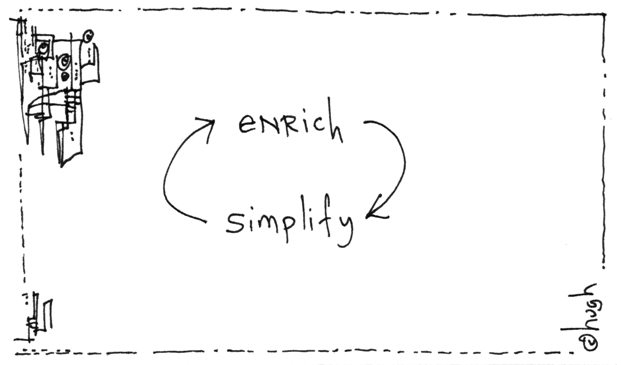 Choosing a hosting partner was simple for Ivener. "Rackspace is an incredible company and hosting provider. I'm also an international director of 3 Day Startup – the No. 1 university entrepreneurship program in the world, in both Israeli as well as the south-east Asian branch. 3DS and Rackspace are already partners and for good reason – nobody can offer better services to startups than Rackspace. Nobody else would call me at 2 a.m. (their time) to make sure I configured my new Cloud Server correctly (which I hadn't) and saved us a boatload of money by making an arbitrary mistake."
The team at eKita chose Rackspace Managed Cloud since they built their our own cloud software. The majority of the eKita technology is backend, server stack, webserver and SaaS frameworks. eKita runs on its own proprietary cloud software and needs to be in full control of server setup in order to develop and deploy.
Building the technology, hiring local talent in Thailand, and establishing additional strong partnerships with top-end universities and Ministries of Education in various countries is the current day to day operation at eKita.
"2013 is the year eKita will revolutionize education," concludes Ivener. "This is our launch year, and will bring with it all the massive learning that we are eager to experience in providing the solution that our market needs."

And the Rackspace Startup Program was there to help eKita build its business on a world-class cloud computing platform. Drop the Space Cowboys a note and let us know if you need any help facilitating the dream of your startup from ideation to implementation. Our mission is to provide rocket fuel for the startup movement!