A 2011-2012 survey conducted by the American Pet Products Association (APPA) revealed that the number of pet owning households in the United States has reached an all-time high of 72.9 million, up 2.1 percent from the previous year. Sixty-four percent of households own at least one pet, with at least one dog in 46.3 million homes and at least one cat in 38.9 million homes. Pet owners, it's my pleasure to introduce Embarkly, a site for finding and booking the most trusted pet care online. It's like the Expedia of pet care.
Embarkly got its start at 3 Day Startup in Austin, Texas, and now keeps its headquarters at the collaborative workspace Geekdom in downtown San Antonio. Embarkly was created out of the founders' need to simplify the search for pet care and their drive to improve the quality of care for all pets and give peace of mind to pet parents. Whether you're looking for travel accommodations, daycare, grooming or training, Embarkly makes it easy to find by organizing the most trusted care providers into one marketplace online – giving you a single place to find the best care for your pet.
"Finding and booking quality pet care was always a struggle for me personally," explains Nicole DeLeon, co-founder and CEO of Embarkly. "As a picky pet parent, I wanted to know exactly what I was buying for my dogs and cats. When boarding my dog, I wanted to know he was in professional hands and wasn't going to come home sick or having picked up bad habits. Some places are staffed by folks who love dogs, but don't understand them. Others suffer from overcrowding."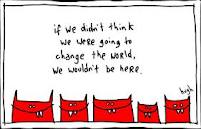 DeLeon goes on to say, "Finding information online was a pain. It was hard to even find a directory of businesses that were still operating, much less compare them. Then I had to scour each individual website to get information like prices, location and pictures. I usually had to go to yet another website to find reviews, but many times I would find boarding reviews when I needed daycare or grooming reviews."
"Finally, I had to call each place individually to see if they had availability," concludes DeLeon. "It was a pain and I'm busy like everyone else. So I set out to gather all of this information in one place – that's Embarkly.com. We find and partner with the best and most trusted business and do all the leg work for our community of pet parents so they can compare and book with ease and peace of mind!"
The Embarkly mission is to be a recognized and trusted name in pet care. Embarkly has launched its newest feature, dynamic pricing, coupled with showing you locations, pictures, reviews, amenities and pricing of trusted pet care facilities. The engine now displays accurate pricing and discounts for a pet family by number, weight and type of pet. Long term boarding discounts can also be found on the site. Once you find the perfect place for your best pal, book it online at Embarkly. It's that easy!

With the growing number of pet owning households in the United States, it would be a good bet that there is a pet parenting entrepreneur somewhere who is building a startup at this very moment. Even if you don't own a pet, the Rackspace Startup Program can help. Learn how you can build and host your company's infrastructure on a world-class open cloud computing platform by contacting the Space Cowboys today. Rackspace provides the rocket fuel you need to launch your startup!