Emergent One, with team members in the San Francisco Bay Area, Los Angeles and Richmond, Va., helps companies build and manage APIs for their existing applications faster, easier and cheaper than developing them in-house. The Emergent One platform hooks into an application's database and gives the customer the ability to quickly include any of their data in a customized API, which is then hosted and able to scale in the cloud. Along with the API, a developer portal with full documentation and an interactive console is provided, so people can get started using the new API immediately.
There are reportedly less than 10,000 public APIs out in the world right now. While that number is growing very quickly, there are still thousands of companies that are unable to provide an API because of the high costs or the complex technical hurdles. The Emergent One team's mission is to make the number of APIs grow even faster by helping these companies launch some of the best APIs out there.
"Co-founder Kevin Pfab (CEO) and I were actually both working at Rackspace in their Email & Apps division," explains Mike Taczak, CTO and co-founder of Emergent One. "We were building out an API for the Web Apps platform that had a four-developer-year roadmap. It was going to take us that long because the application was almost a decade old and was not built with concern for an API, so a ton of code had to change."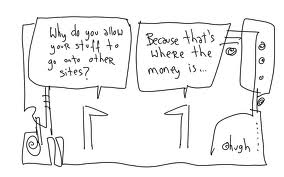 "We both thought that was too long, and knew tons of other apps at other companies were in a similar state, so we set out to make things easier," continues Taczak. "When we reached our full product vision, the vast majority of that four-developer-year API could be built with our platform in just a few hours, and the rest with about a week of fine-tuning. We ended up pivoting to our current offering in January 2012 during TechStars Cloud in San Antonio. We were building something a little different before that, but we were still in the API space for sure."
"We closed our seed round last quarter, and now we're through our private beta and we have gone live," concludes Taczak. "We're also hiring, and we'll be aggressively expanding our platform both in terms of technology and possible use cases, so we can be a great fit for all kinds of companies – particularly the enterprise environment that spawned the idea!"

Are you an entrepreneur involved in an accelerator, university program or backed by a venture capital firm? If so, the Rackspace Startup Program can assist you in launching your business by providing a world class open cloud computing platform with Fanatical Support™ powered by Rackspace on which to build it. Just talk with the Space Cowboys!