"Golf is a game in which you yell 'fore,' shoot six and write down five," radio broadcaster Paul Harvey once said. Within the Rackspace Startup Program, one startup is leading the charge to clean up the math in golf software: ForeUP.
ForeUP golf management and marketing software is completely cloud-based. There's no longer a need to have servers or costly IT support at golf courses, or to back up their systems or worry about servers going down.
Now you can manage your golf course with a SaaS solution from almost anywhere, with access through any computer, iPad or smart phone. The ForeUP software system can manage a golf course's tee times, business analytics, POS, billing, merchant accounts, CRM, email, marketing, course websites and mobile apps. And, the avid golfer can check up on their favorite golf course from home or while traveling with the ForeUP solution.
"While visiting a golf course I noticed how terrible their software looked, but thought it was just some old software they happen to use at that particular course," explains ForeUP's CEO Joel Ragar. "Later I learned that their software was the No. 1 golf software solution in the world. How could this be in today's technology age?"
With a vision to bring golf software into the 21st century, ForeUP got its start in the spare bedroom of Ragar's college apartment, with his co-founder, Evan Teshima. "We were both scared to death to eventually be stuck in the corporate world, which fueled a compelling desire to turn one of our many ideas into a reality. We knew that it was time for someone to disrupt the world of golf software," Ragar adds.
ForeUP didn't happen overnight.
"It took awhile to craft an idea into the future market leader in golf software, but that's what the long days and nights in my spare bedroom were used for," Ragar notes. "The solution needed to be one sexy piece of software, work 10 times better than anyone else and, on top of all of that, it needed to be progressive. Our goal was to help them understand their course health and provide tools on how they could increase their bottom line."
Team ForeUP turned to the Rackspace Cloud to build its game changing golf software. Ragar says the cloud empowered the startup to get to market much faster than anticipated.
"Rackspace has been incredible for our company," says Ragar. "It has allowed us to build and launch our new aggressive software strategy that we didn't think was possible for another year or two. We think of them as a team member of ForeUP."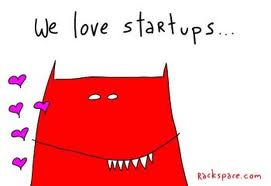 Rackspace has truly become an extension of the ForeUP team and has primed the company for success, Ragar says.
"Our Rackspace support team has spent many hours on the phone and by email helping us understand how to better manage our data and the implementation of that data within our software," he notes. "From their help we have been able to launch new solutions (analytical dashboards, advanced business reporting, etc.) in a quick and easy way that before we had to leave out because it was too complex for us to handle. They have done amazing things for ForeUP that has helped us grow in customers, revenue and software solutions."
ForeUP continues to refine its golf software – it wants to make it easier to use and have plenty of useable features. Every feature has been carefully crafted to ensure highly innovative, powerful golf software. All of the features in ForeUP are fully-integrated, which allows you to operate your entire business with one solution. And the team isn't stopping there. Ragar adds that new solutions are on the horizon.

The Rackspace Startup Program continues to provide more and more startups with a world class open cloud computing platform upon which to build their businesses. Contact the Space Cowboys to find out how you can get the rocket fuel to launch your startup.