Demetri Martin, a comedian, actor, artist, musician, writer and humorist, once said, "I went into a clothing store, and the lady asked me what size I was. I said, 'Actual.' I'm not to scale."
When shopping for clothing online, do you find that your 'actual' size is nowhere near scale when the items arrive at your doorstep? Those online shopping woes could be a thing of the past with Fullcloset, an online wardrobe management interface that provides accurate clothes sizing recommendations which simplifies the online shopping experience for both the shopper and retailer.
Fullcloset was conceived out of necessity by clothing aficionado and founder Trey Evans. Within the big box retailers, men's specialty shops and online merchants, Evans found that his clothing sizes varied from brand to brand. So in April 2011 he took his startup idea for the online wardrobe management interface to a 3 Day Startup event that was hosted at the Rackspace Castle in San Antonio. During 3DS, the Fullcloset concept was one of five selected by peer vote to be developed over the weekend. It was here that Evans met his lead developer and Fullcloset blossomed inside the collaborative entrepreneurial experience of learning by doing.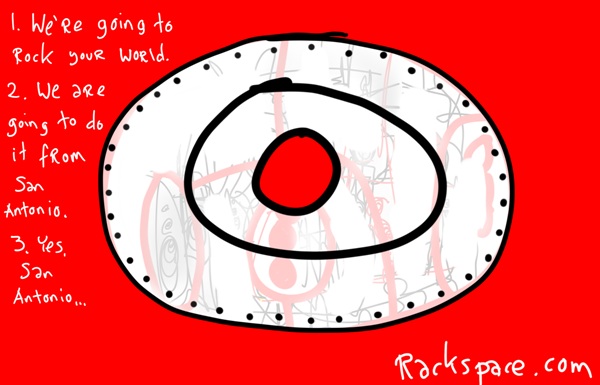 "I realized that sizes vary from brand to brand, and the product was born out of that," clarifies Evans. "Fullcloset is a sizing engine. You provide us with a little bit of information about yourself and then fill your virtual closet with clothes you own. If you put enough items in your closet, then we can start giving you size recommendations when you plan to buy new clothes. Looking to buy a new top from nordstrom.com but don't know if it will fit? Ask us and our advanced algorithms will generate a size recommendation for you!"
When it was time for Fullcloset to begin building out its online infrastructure, Rackspace Cloud Servers with a managed service level was the platform of choice. "We're such a small shop that it didn't make sense to have a dedicated server or a systems guy," explains Evans. "The peace of mind that the managed Rackspace Cloud offered without the overhead of extra multiple hours away from the mission was a real plus." Managed Hosting on the Rackspace Cloud provides an additional level of support, which includes monitoring, technical guidance, along with operating systems and application infrastructure layer support.
Fullcloset is in beta, and Evans is excited about the future. "We're really shooting for less of a textual feel, trying to go more graphical without impacting functionality of the site. It's really neat seeing the progression from idea to formulation to refinement. We're hoping to launch the full site this summer, so that we can capture some of the holiday cycle, anticipating major growth and adoption more than anything." Evans closes with, "It's a product that can really simplify the online shopping experience and I want to watch people latch on to it and realize that brick-and-mortar retail has to really step up their game to contend in today's market."

When startups are ready to implement the idea and build their infrastructure, the Rackspace Startup Program is here to help with a world class cloud computing platform. Contact the Space Cowboys today to get the help you need to launch your startup.
Check out more news, articles and Startup Spotlight features from the Rackspace Startup Program.