Iexpress.Me is a design platform for people who like to be creative but are not graphic designers. It gives users the ability to make their online life more personal through unique posts, messages, pins and eCards designed on Iexpress.Me's platform.
Iexpress.Me offers simple design tools, numerous design elements and integration with many social platforms to help you create personal expressions that reflect your feelings and share your emotions. You can start from scratch or use pre-made elements and build from there.
"I had a vision that the Internet should be more personal," explains Ann Marie Martin, CEO of Iexpress.Me, a Rackspace Startup Program company. "I create cards by hand and give them as gifts. It is that experience that I wanted to bring online. I wanted to be able to have a creative experience and make something personal to share. I wanted to express myself in my communications and have people feel my love for them. Photoshop is too hard to use. [Standard] eCards offer little creative expression."
Martin says she had the idea of creating Iexpress.Me for years and it came to fruition with the help of her co-founder, Peter Sarris.
"We took part in the Founder Institute in Denver, which is an entrepreneur training and startup launch program," she says. "It was there that the idea, through outstanding mentorship, was hammered out. After the program, we created a private beta."
Iexpress.Me's mission was to help people be more creative and personalize their life online.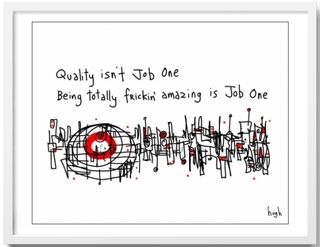 "We want people to have their online life be personal," continues Martin. "We want people to have freedom of self-expression online. We feel Iexpress.Me is going to ignite an explosion of online creativity and self-expression that will change the world."
While attending Founder Institute, the Iexpress.Me team found out about the Rackspace Startup Program.
"As a graduate of the Founder Institute, the Startup Program was offered through a partnership," says Martin. "When I read about Rackspace customer service, I felt an affinity with the company. It also seems like Rackspace is in tune with the startup scene and our developers liked the company. It was an easy decision. I feel like Rackspace is part of our team. I always get help I need when I need it."
Still in beta, Iexpress.Me is continuing to work toward a broader launch.
"Even though we are in the early stages of development and still in beta, people love their experience using Iexpress.Me," concludes Martin. "Every day I am blown away by the creativity that people are easily and quickly achieving. We are focused on having millions of design elements to choose from, which will help our users express themselves. Once we have more of a variety of elements we will launch to a wider audience."

For more insight on hosting your startup on the Rackspace Cloud platform backed by Fanatical Support™, contact the Startup Team today.