Insurance Zebra, based in Pittsburgh, Pa., is a web-based application that allows users to compare live car insurance quotes from all major carriers. Instead of shopping around for rates from each individual car insurance company, Insurance Zebra simplifies that process. Some sites claim to offer similar services, but turn out to be bait and switch schemes that sell your information, or only offer "estimates." Insurance Zebra bills itself as an unbiased resource for an instant, accurate, simple car insurance comparison. It's like Kayak for car insurance.
"I worked in the insurance industry for a while post college so I knew what the business was about," explains Adam Lyons, Founder and CEO of Insurance Zebra. "Friends and family would always ask what the best carrier for auto insurance was and I couldn't give an answer because, honestly, I didn't have one. Each carrier was different in generating rates and there was no accurate way to compare them; now there is."
Lyons took the Insurance Zebra idea and applied to AlphaLab, a start up accelerator in Pittsburgh, and was accepted. There, team IZ found the necessary resources to work toward their goals and grow as a company. Using state insurance filing data, Insurance Zebra can replicate insurance company pricing models and estimate rates within a few dollars accuracy. With just a zip code and car type, users can begin to see which insurance provider may be best for them in real-time, what affects their insurance rates and by how much.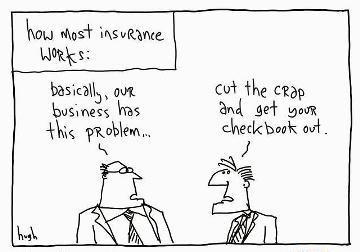 "We have a great crew working together to help out our customers," continues Lyons. "We like what we do and motivation is key! Sometimes people can forget how important staying positive is. On a positive note, the company is doing very well. Right now, we are licensed to sell insurance in Pennsylvania. We are currently fixing small details and getting the site up to high standards to provide quality care for the users."
In 2013, Insurance Zebra would like to sell Insurance in all 50 states. "Growth is in progress and that will continue, making it tough to say exactly where we'll be, but I can say that we will be expanding our services throughout the United States." concludes Lyons. "Because Insurance Zebra is the easiest way to compare car insurance, offering an instant price comparison like Kayak does for flights."

Are you an entrepreneur that is part of an accelerator, university or VC program? If so, the Rackspace Startup Program offers entrepreneurs within the program our entire portfolio of open cloud products and services on which to build your startup. Don't sweat the small stuff when it comes to world class open cloud computing and Fanatical Support™. Contact the Space Cowboys and get some rocket fuel for your startup!