Anyone who has worked in a team setting before has faced the frustrating challenges of managing communication and workflow within an organization. After some particularly bad experiences working with multiple managers and conflicting instructions, Melissa Ran, Prashant Varanasi and Adam Brimo from the University of New South Wales got together to create a simple solution, which they named Mijura.
Mijura, an online task management software, makes teamwork less stressful and more productive. There are certainly many tools that try to solve the universal challenge of working in teams. A lot of the existing products out there are either quite complex so it takes a while to figure out how it all works, or  cater more to tech savvy startups. Mijura prides itself on making software that is simple and intuitive to use for the non-technical team.
Check out a video interview with Mijura here: http://screen.yahoo.com/startup-lab-mijura-052214890.html
"The idea came from our own frustrating experiences of working in busy teams," explains Melissa Ran, one of the co-founders of Mijura, a member of the Rackspace Startup Program. "Things that everyone can relate to, like having lots of tasks sent to your email and not knowing which should be prioritized, or being able to find them. Exchanging back and forth emails while working with someone else and losing track of it all. Taking meeting minutes but no one reads them ever again and the follow up tasks don't get done.  So we came up with Mijura, where teams can create, track and collaborate with each other on tasks."
In 2012 the Mijura team was accepted into a startup venture space program at the Computer Science & Engineering School at UNSW.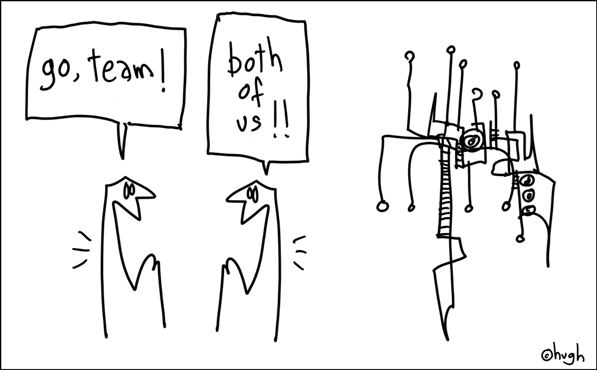 When team Mijura settled in to the startup space at UNSW, they were introduced to the Rackspace Startup Program. "It was recommended by others," says Ran. "Rackspace is very startup friendly, and the startup program and all the community support it offers were very attractive. It obviously cuts down costs for hosting, but also it's great to be a part of a community that legitimizes us, and also helps us get the word out about our product."
Serial entrepreneur and Mijura co-founder Adam Brimo, with the help of world renowned UNSW Professor Richard Buckland, went on to found OpenLearning, the social, collaborative and student-centered online learning platform where anyone can create and run courses. Leaning on his positive experiences from Mijura, Brimo recruited the help of the Rackspace Startup Program to launch OpenLearning in 2012 as well.
Ran goes on to talk about how team Mijura's passion makes life easier for more businesses and teams.
"It may not be the sexist sounding thing ever, but managing a team's workload is an essential part of every team and it can be quite a pain," continues Ran. "So I'm really proud when customers all around the world stay with us, and tell us that our software is simple to use and makes their lives easier."
And the future looks bright for Mijura, Ran adds.
"We've been recently named to the 2013 SMART 100 by Australian Anthill, an online business publication, which we're really proud of," concludes Ran. "We'll be moving out of our current venture space later in the year and are currently focusing on Mijura's growth goals."

Do you have a startup that's part of an accelerator or university program or one funded by a venture capital firm? If so, the Rackspace Startup Program can provide the rocket fuel you need to launch your startup on a world class open cloud platform backed by Fanatical Support™, and powered by Rackspace. Just drop the Space Cowboys a note!