Looking for a task management application that moonlights as email? okdo.it is productivity software that marries email and task management, creating an email application that organizes email messages into tasks. You simply compose a message, add tasks to the message, add attachments if you like and send the message. You instantly have email that's fully organized by email content, tasks and attachments with applicable due dates and alerts when things are due.
"I've managed teams and projects for years, so I've used the major SaaS project management applications and collaboration tools," says Tim Abbott, Founder of okdo.it. "I love them and they are for people like me, but let's face it, people still keep sending action items in email. I remember one day opening my email and seeing how many tasks I had forgotten because they were embedded in my email with zero organization or due dates and I was floored. That's what made me realize I had to do something about it."
Bootstrapping a startup is never an easy endeavor, especially when there are families and children involved. Abbott was originally based in Kansas City, Kan., and was searching for a way to lower his expenses, expand the okdo.it team and keep food on the table. So, he moved the startup overseas, took on a variety of projects to make ends meet and assembled a group of incredibility passionate hackers to build okdo.it. "We've kept our base in Kansas City, but we work mostly out of Bangladesh, designing and coding from Dhaka."
The okdo.it team and its software thrive on productivity.
"I would say that there's one word that defines our passion: productivity," says Abbott. "We love to be productive, love to collaborate and love to remove obstacles. It's funny that when I had the initial idea, no one was really talking about this. You couldn't find articles about issues with email, productivity, the problem with task management apps; and all of a sudden in the span of a year and a half, tons of people are talking about the space. We may not fully solve it, but we think we're getting a lot closer than other solutions we've seen."
In reality, okdo.it is the result of understanding that there had to be a better way of working with email and tasks. "It had to work for me and my workflow," explains Abbott. "If okdo.it didn't work for me and the teams I tend to work with, I would consider it a failure. But, the more people we've shown it to, the more people fall in love with it. They always have this look on their faces when thinking about the simple approach we took that translates to, 'Why didn't I think of that?'"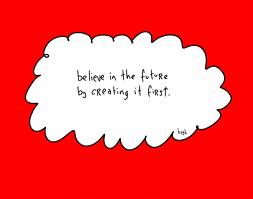 Reputation, support and the fact that members of the okdo.it team had been Rackspace customers in previous startups was enough for the team to consider becoming part of the Rackspace Startup Program. "Honestly, Rackspace is awesome, and we were Rackspace Cloud users even before we joined the Startup Program," says Abbott. "We've been really impressed with the new offerings and the move to OpenStack and the various possibilities that affords. Also, the entire startup team is awesome and we love Robert Scoble's approach to giving advice, and answering questions. We haven't been disappointed and we would encourage anyone to apply to the program."
Abbott has seen teams really using the productivity application, and is focused on keeping up demand in the future. "We're solving a real problem and, unlike most of the other apps we've seen, we aren't built on top of Gmail or any market leading email solution, so scaling it is going to be where we keep our eyes. We'll also be working on text and voice chat integration and possibly our desktop application. We're working on adding more real-time features and mobile apps to the okdo.it arsenal. We think real-time is going to be awesome and mobile apps have been part of the roadmap."

Within the Rackspace Startup Program, our focus is exceeding the startup's expectations and helping our program companies by providing a world class open cloud computing platform on which to build their businesses. Drop the Space Cowboys a note and let us know if you need any help facilitating the dream of your startup from ideation to implementation. Our mission is to provide open cloud rocket fuel for the startup movement!