Information and technology are disruptive. But data-driven disruption is what will ultimately break down the barriers of closed, inaccessible, unaccountable government. The OpenGov Foundation is a scrappy little tech non-profit working to open government and developing and deploying tools that help people participate in their government and hold it accountable.
OpenGov, which utilizes the Rackspace Open Cloud through the Rackspace Startup Program, builds things to make it easier to know what government is doing and spending. But knowing is only half the battle; OpenGov products make it possible for people to act on that knowledge and contribute to government policymaking on their own terms. Simply put, the OpenGov Foundation strives to take a little bit of the hassle out of being a citizen.
"At OpenGov, we're passionate about people," exclaims Seamus Kraft, co-founder and Vice Chairman of the OpenGov Foundation. "Because without people, the world is worthless. So we get up every morning fired up to help people connect and solve problems together. Life, like government, should be a group project. Our goal is to make it that way."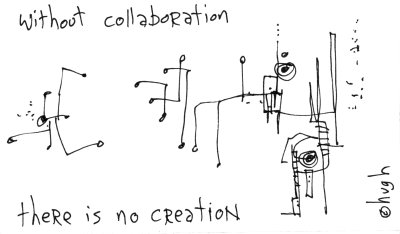 The Foundation was born from the battle to stop the Stop Online Piracy Act (SOPA) and keep the Internet open. After co-founder and Chairman Darell Issa, U.S. Representative for California's 49th congressional district, stood up against it, the Foundation started a spirited resistance in Congress. Outnumbered inside, OpenGov watched in awe as millions of Internet users spoke out – normal people and geeks like us. Clearly, SOPA struck a nerve and people turned to the very thing under threat to save it – the web.  They didn't just want a better bill – they wanted a better way to make bills.
The OpenGov Foundation's answer was the Madison Project, an online policy collaboration tool that lets people work with their elected leaders to write laws. The team at OpenGov believes that's the way government is supposed to function. The Foundation began to share Madison and the Madison mindset with the mantra "if Internet users can use technology to make Washington run better, it can happen anywhere."
Madison has grown up since then, becoming open source software free for anyone to use while opening policy documents previously off-limits to individuals and the Internet community. Right now, the OpenGov Foundation is working to make Madison better, adding functionality and building out a Madison database to host all of the collaborative documents users want to work on. This effort is running in parallel to a hosted Madison solution, so anyone can create their own collaborate policy environment without the need for coding or server expertise. With more collaborative open source development help, Madison can become a free turnkey solution anyone can use to unlock policy documents and advance the truly open, accountable government.
"As we learned in the fight against the ill-conceived SOPA and PIPA bills, one of the best ways to counter the influence of special interests in government is to open up the process to the views and insights of all our citizens," says Lanham Napier, CEO of Rackspace, and a member of the OpenGov board of directors. "We'll get better laws and regulations when every citizen has the access to vital government information — and to lawmakers — that today is available only to the privileged few: the lobbyists and campaign contributors and bureaucrats. The OpenGov Foundation is using innovative tools and technologies to open up access to the legislative process for all our citizens, including those who have technical expertise in the industries being regulated, and whose views today are often not solicited or heard. The Foundation, with help from Rackspace, is working to make its tools easy to use, efficient, scalable and free. We all need to push for a government that listens, operates in a transparent manner, works for all its citizens and learns from them. The Madison Project is a terrific starting point."
OpenGov's Kraft notes that the Foundation came to Rackspace after noticing similarities in the two organizations' penchants for disruption and strong allegiance to open source.
"Rackspace gets it," concludes Kraft. "From Lanham on down, the company is disruptive and relentlessly innovative; however, the most important part is that Rackspace applies disruption and innovation to deliver better products for its current users and those startups just getting off the ground. And all of that is happening with a strong focus on collaboration. Look no further than OpenStack. When we looked around for a partner – a place to lay the OpenGov information foundation – and saw the vibrant open source software culture at Rackspace, we stopped looking and picked up the phone. With that said, in 2013, our goal is twofold: deliver a Madison hosted solution and expand usage of the platform in state and local government environments."
The OpenGov Foundation is taking a little bit of the hassle out of being a citizen, as the Rackspace Startup Program takes a little bit of the hassle out of being a startup. Are you an entrepreneur with a startup idea to revolutionize the cloud? If so, we would like to hear about it. If you are searching for the rocket fuel to launch your startup, send the Space Cowboys a message. We look forward to hearing from you soon!