There are hundreds of thousands of ecommerce storefronts that look beautiful, polished and stylish. Yet, if you go behind the scenes and look at their shipping operations, they're ugly and archaic. Merchants still manage data in spreadsheets, emails, papers in folders and repeatedly enter the same data across multiple systems. Ordoro's mission is to change that.
Rackspace Startup Program member Ordoro is a back office panel for SMB etailers that creates user-centric, thoughtfully-designed software to help online merchants efficiently manage everything that happens after an order is placed on their webstores. Drop shipping, inventory management, packing lists and shipping labels are all handled by the Ordoro app.
The Ordoro concept came about when Jagath Narayan worked on a consulting project for a small online retailer that was having issues shipping orders and was carrying too much inventory. At the time, Narayan was employed by 12 Technology, a Fortune 500 logistics consulting firm in Dallas. He quickly realized there was an opportunity to serve online retailers that were proficient marketers, but not technical enough to install and manage software.
Three of the four Ordoro co-founders came together at the McCombs School of Business, at the University of Texas in Austin. "Initially, we thought we might build a company around an inventory optimization tool," explains Naruby Schlenker, an Ordoro co-founder. "We performed market validation and spoke with over 100 online retailers only to find out that they couldn't care less about optimizing their inventory. What the market did want, we found, was a way to get their orders out of the door in a fast, efficient and accurate way."
"We started working full time on the business in July 2010, and came out of beta in the spring of 2011 when we partnered with Bigcommerce," continues Schlenker. "During our first year of business, we bootstrapped the company. We also declined taking salaries that year. We basically worked for free and put everything into the business."
Schlenker says that startup accelerators and university programs in Austin helped get Ordoro off the ground and introduce the co-founders to the benefits of building their online business infrastructure on Rackspace.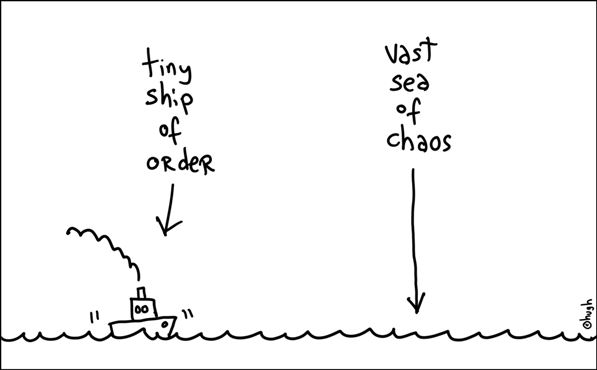 "We received a lot of help from Capital Factory, an Austin based organization that promotes entrepreneurship and connects business people with technical talent for tech-based ventures, and from our school as well," says Schlenker. "We were enrolled in the Austin Technology Incubator (ATI), which is an entrepreneurial summer program at the University of Texas at Austin. Actually, we found out about the Rackspace Startup Program through ATI and signed up Ordoro."
The Rackspace Startup Program gave Ordoro access to the infrastructure it needed to build a business without having to worry about the techs and specs.
"Thanks to the Rackspace Startup Program we could experiment with different features and configurations without worrying about the expense," says Schlenker. "Pretty frequently we spin up a new server to try out an idea for implementing a feature only to find out that way doesn't work. Worrying that the failed experiment might cost our small company precious cash would be a bummer. And if the new feature works out, it's nice to be able to keep the server running without worrying about the cost. And, they have been very helpful with general operations questions, which were nice because nobody on our team had a lot of ops experience."
Running on the Rackspace Cloud let Ordoro offer its customers a smooth and swift experience and the ability to provide customer outcomes in just minutes.
"Our team is extremely passionate about design and user experience of Ordoro," continues Schlenker. "We take great pride in taking complex tasks and making them very easy to perform for our customers. Someone that is brand new to our site can sign up, and since we automatically download all of their orders and inventory from their sales channels, they can print their first shipping label in less than five minutes."
And team Ordoro is not resting on its laurels. More integration, more and better features and definitely more customers are on the horizon, Schlenker says.
"We also love being a part of the equation that allows small and medium business to succeed online," concludes Schlenker. "Ecommerce is an exciting and growing space and we are excited about our newest integration for Magento. Our focus is on making our product the best that it can be to make all of those back office tasks a breeze for our customers. Not only do we have exciting new features in the pipeline, but we're also planning new integrations to existing ecommerce platforms.  We're also getting lots of requests to release our API which would open lots of opportunities for our company."

The Rackspace Startup Program is here to help entrepreneurs in the early stages of startup. If you are involved in the startup movement, the Space Cowboys would like to hear from you. Drop us a note and let us know what ideas you are building in the open cloud.