Conceived in Colorado Springs in 2006, before smart phones, iPads and other browser-based mobile devices were the norm, PetExec is a web-based system for dog daycare owners to manage their business operations. In addition to dog daycare, pet owners can access information on their pets, schedule appointments, access webcams and perform many other tasks from a secure login. PetExec is committed to providing dog daycare owners a one-stop resource for technology, marketing and consulting needs, as well as the very best customer experience.
"Approached to build a dog daycare system for a new family-owned dog daycare, the idea for PetExec was sparked," explains Paul Naro, PetExec's President. "We saw the need for something more modern than what was available. We thought that the idea of a web-based dog daycare management system just might work. After a bit of discussion and several prototypes and revisions, PetExec was born. Our very first customer, Stay & Play Pet Resort in Fargo, ND continues to thrive today with the help of PetExec."
As business evolved, PetExec realized that it needed to consider technologies that would allow it to cater to a new breed of customers – those who are somewhat tech-savvy.
"In 2006, when we started thinking of the idea of PetExec, we wanted a solution for dog daycare owners, which use technology to not only record activities, but appeal to a particular audience," continues Naro. "At the time, most people were forced into hosted solutions that would only work with specific operating systems. Basically, all of the work would need to be done in the same location. This was far too limiting for our customers, since many people in the dog daycare business are high energy, mobile and need access to information at several areas, inside and outside the facility, to conduct business. We also wanted a secure portal for the two-legged owners for making appointments, messaging, updating statuses, etc."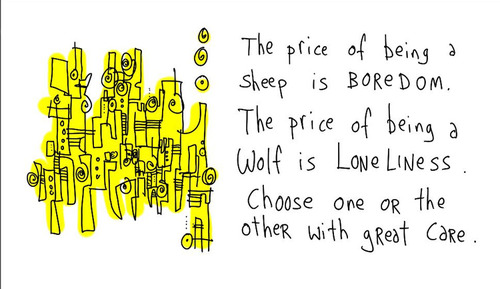 PetExec, a member of the Rackspace Startup Program, quickly outgrew hosted solutions that only worked with specific operating systems, and now it puts its trust in a hosting provider that has stayed on the cutting edge offering best of breed open cloud technology. "We chose Rackspace for its commitment to Open Source and its reputation for support, which really is truly amazing," says Naro. "We currently have eight VMs running Ubuntu with our own PostgreSQL cluster. As our business grows and our infrastructure gets more complex, we have an excellent growth path within the Rackspace Open Cloud framework."
PetExec now serves customers across the United States, Canada, Australia and New Zealand. Paula Mosteller, who handles PetExec's Customer Fulfillment says, "We have enjoyed steady growth and are excited to work with other companies who share a unique vision in the pet care market. We will always be challenged to offer new apps, advanced features and as many ways as possible to keep track of our busy customers' furry clientele. When we hear barking on the other end of the phone, that means business is good."
Passion to do the very best for PetExec customers, who they refer to affectionately as "Pack Mates," has driven the team from day one. Many of their ideas are the driving force of new features built into the PetExec platform. Customers are encouraged to share ideas and help to continue to grow and improve PetExec. Pack mates keep the PetExec team on their toes, and they, along with new technologies and other fresh ideas, keep PetExec both challenging and exciting.
"Each fall, we project our growth and activities for the upcoming year, but keep our options open for a few surprises," concludes Mosteller. "Some goals include frequenting more trade shows and expanding our training and coaching programs. Additionally, we have several 'treats' for our customers including new features, apps and other productivity enhancing tools. We are always excited to hear about new technologies, and thrive on staying current and exchanging ideas with our pack mates. We feel confident that 2013 will be another fantastic year for us."

Are you an entrepreneur involved in an accelerator, university program or backed by a venture capital firm? If so, the Rackspace Startup Program can assist you in launching your business by providing a world class Open Cloud Computing platform with Fanatical Support™ powered by Rackspace on which to build it. Just talk with the Space Cowboys!