What pictures comes to mind when you think about software? With Psykosoft, you can actually paint your own picture with its flagship software product Psykopaint, an online photo-painting application that allows users to paint images using a variety of color sampling techniques. Psykosoft also provides users with Psykonect, a communication platform where you connect with people by sharing your face; and you can show yourself in motion with Psykogif, the graphic interchange format (GIF) creation community.
"We're a crazy software factory," says Jakob Marovt, product ninja with Psykosoft. "We want to build software made for humans, not robots. Software which adapts to you, not the other way around! Of course we use the most amazing technology and the best minds to do that. At Psykosoft, we help people release their creative potential, no matter their background or previous experience."
Psykosoft started as a hobby project of founder and CEO Mathieu Gosselin. He was in London experimenting with some innovative digital art techniques and posted creations on his personal blog. People started to appreciate his work and encouraged him to create a tool for everyone to use. Gosselin then headed home to France, where he solely developed the Psykopaint application. Ultimately, Psykosoft became part of Europe's leading micro-seed investment fund and mentoring program, Seedcamp in London; and in January 2012, came to Boston for the TechStars program.
"We are super busy working on Psykopaint on three fronts," continues Marovt. "Our current primary experience is available as the web app, which just exceeded over 1 million unique visitors per month. Psykopaint is also very well suited for tablets, so we are working on our iPad app, which is scheduled for release in the following months. Plus, we have an early preview of our Windows 8 app already available in the new Windows Store."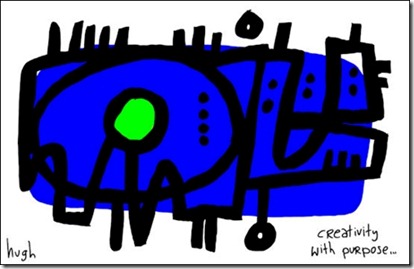 In early 2012, Psykosoft enrolled in the Rackspace Startup Program and decided to change hosting companies and move to Rackspace after its previous dedicated hosting provider failed to meet the young upstart's needs.
"[W]e figured out we needed to have a reliable infrastructure that can scale easily, rapidly and allow our app and gallery to be ultra-responsive," explains Marovt. "Rackspace Managed Cloud looked like a pretty easy-to-set-up and affordable solution for us. It hasn't let us down since we started using it and in case of any problems or questions about it, we were greeted by incredibly knowledgeable and responsive support. Thumbs up to Rackspace!"

Stay tuned for other side projects and surprise product releases coming your way from Psykosoft in 2012, to compliment Psykopaint, Psykonect and Psykogif. Helping facilitate the Psykosoft dream by providing a world class cloud computing platform to build a crazy software factory upon is truly fulfilling for the Rackspace Startup Program. Tell us how your startup is going to benefit others by contacting the Space Cowboys today.
Check out more news, articles and Startup Spotlight features from the Rackspace Startup Program.