Software development is known by many names – application development, software design, enterprise application development and platform development, just to name a few. Development may include research, new development, modification, prototyping, reuse, re-engineering, maintenance or any other activities that result in software products. Refactr is a software development shop that works primarily with startups and the "startup minded" inside larger companies. Team Refactr takes its clients ideas from conception to market quickly using the latest technologies and frameworks.
The Refactr founders were experiencing the pain of building software using antiquated technologies and cumbersome processes and wanted to do it better. So they founded Refactr in 2006 in Minneapolis. In 2007, they established the Groovy Users of Minnesota (GUM) group to share experiences, techniques and knowledge to strengthen the rapidly growing software development crowd in their home state. GUM meetings still take place every second Tuesday of each month at Refactr's office in Minneapolis.
"We are problem solvers above all else and we love new challenges," explains Steve Vlaminck, Software Developer at Refractr. "While it would be easy to keep churning out the same client work time after time, we are more interested in things that haven't been done (or done well) before."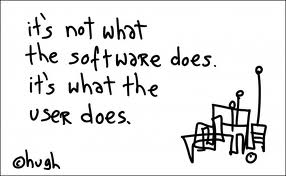 The work that Refactr focuses on the web and mobile spaces and includes product and project work for clients and for their own ideas. The belief at Refactr is in the value of connection, the utility of agile processes and the power of great ideas. With the Refactr team, it's all about creating the next generation of software for people who expect more from their web applications.
"We are a growing company that takes on only the most interesting projects we come across," concludes Vlaminck. "We're working on two very interesting startup projects that will launch in the next few months. I see us building on our reputation of success and continuing to be great advocates for our clients."

Are you an entrepreneur with a startup idea to revolutionize the open cloud? Are you affiliated with an accelerator, university, venture capital program or are you bootstrapping it? The Space Cowboys with the Rackspace Startup Program would like to hear about it. Send us a message if you are searching for the rocket fuel to launch your startup. We look forward to hearing from you soon!