A group of financial services veterans who like to solve real-world problems is out to change what people have come to expect from their banking experience. They strongly believe that banking, all of banking, can and should be done via mobile platforms. With today's technology, they believe the focus should be about mobile, social and international solutions; and they are creating software that is built for where the world will be, not for where it has been. Their creation is Refundo, which provides innovative as well as low-cost, high convenience mobile bank products to the estimated 60 million-plus underserved customers in the United States alone.
"It all started about 10 years ago when I began working in the tax preparation industry," explains Roger Chinchilla, CEO of Refundo. "I realized that as a tax preparer I was being limited on the products I could offer based on the tax software I utilized. This in-turn resulted in high costs for my clients, the taxpayers, who had to deal with the fees imposed by the software companies and banks. So I decided do something about it. My team and I decided to bypass the middlemen and offer a similar product without the 'junk fees,' helping not only the tax preparer make more money, but also helping the taxpayer save money."
Refundo, which runs its mobile banking platform on the Rackspace open cloud as a member of the Rackspace Startup Program, noticed how excited its clients were about how much money it helped them save, and the team realized that the problem did not end there. Most of Refundo's clients do not have bank accounts and prefer to receive their tax refunds via one of the Refundo products. The underlying reason behind this is the recent financial system crisis; financial institutions began targeting those who maintained low account balances by introducing some new and not very transparent fees, which resulted in an increasing number of people with no access to traditional and the most basic bank products.
"With the same theme in mind as with the tax Industry, we decided to tackle these social problems head on with an incredible mobile banking experience that also eliminates unnecessary junk fees," continues Chinchilla. "Our goal is to empower the underserved with technology and provide them awesome tools to improve the way they bank, and maybe even the way they live. Having dealt with the struggle ourselves, we can understand our audience's frustrations and feel their pain. We believe that the under banked as well as the unhappily banked, deserve a real and fresh alternative to banking as they know it. "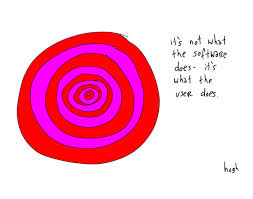 Refundo has a dedicated sales and support team focused on the tax software aspect and is armed with an enthusiastic and passionate group of individuals committed to delivering an unmatched banking experience. It introduced a private beta of its revolutionary mobile banking service at the well-known TechCrunch forum Disrupt in 2012. Since Disrupt, team Refundo has launched the new mobile banking platform for all of its customers to use. Clients can open a bank account in less than 30 seconds not only to receive their tax refunds, but also to deposit, withdraw and transfer money via Refundo's exclusive interface. Call it Refundo's take on Social Banking. For the first time ever, users will be able to open a bank account using their Facebook credentials and smartphone. The mobile app includes a Social Activity Feed which allows users to check out purchases their friends have made public or deals they've tracked down. Summing-up, Refundo has combined the local community bank with innovative technology.
"Ingenuity is what started Refundo in the first place, so the revolution does not end here," concludes Chinchilla. "Our plan is to introduce our great product to the rest of the world. We are actively seeking partnerships in Latin America and Canada with established businesses, where the percentage of underserved customers is significant and keeps rapidly increasing every day. Three of our four founders are first generation immigrants who understand the underserved community in LATAM better than anyone else. Equipped with groundbreaking technology, awesome products and a clear understanding of the market, our team is the best for this particular mission."

Do you have a startup that's part of an accelerator, university program or funded by a venture capital firm? If so, the Rackspace Startup Program can provide the rocket fuel you need to launch your startup on a world class open cloud computing platform backed by Fanatical Support™. Just drop the Space Cowboys a note.