RentHouseMap (previously known as Cravify) is a property search engine that aggregates rental and shared properties from the largest real estate portals in the United Kingdom and displays them on a single, interactive map that allows users to easily browse only the properties they want. The company collects information about rental and shared properties from the most popular portals in the UK, including Zoopla, Rightmove, SpareRoom, Gumtree, Adzuna, EasyRoommate, Vivastreet and Nethouseprices.
"When I relocated from Oxford to London for my job, I found it is expensive to buy new furniture to furnish my apartment," explains Trung Huynh, founder and man of many hats at RentHouseMap. "Looking on Gumtree or eBay for secondhand furniture, the price is usually increased by the cost of delivery. I was wondering whether anybody in my neighborhood was selling stuff that I needed and soon realized that there was no existing platform that enabled sellers and buyers to trade stuff easily in their local areas."
RentHouseMap, a member of the Rackspace Startup Program, was then born as a location-based trading platform for sellers to trade with buyers in their local areas in the UK. Initially RentHouseMap has five categories including Properties for Rent, Properties for Share, Furniture for Sale, Electronics for Sale and an employment section. Soon Huynh, RentHouseMap's CEO, CTO and COO, recognized all those categories were too broad to focus on and decided to thin the herd, and focus purely on rental and shared properties.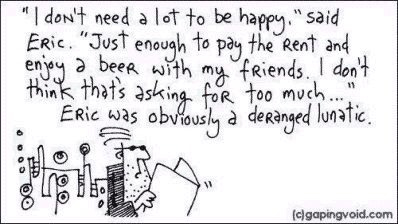 "RentHouseMap is passionately aimed to solve existing problems in the property search market," says Huynh. "At RentHouseMap, we think browsing page by page is not the right way to search for properties. Our customers care about property location. Thus we believe the customers will have a much better user experience if properties are displayed on maps, the central focus at RentHouseMap. The second problem that we want to solve is the dispersion of property listings from an overwhelming number of portals. And the third problem is spam, validity and availability detection. We hope to solve this by crowd-sourcing."
So, if you're searching for a rental or shared property in the United Kingdom, the RentHouseMap search engine can save you some time by bringing them all together and allowing you to view wanted properties on maps in the neighborhoods you're are interested in living in.
And in 2013, RentHouseMap will focus on growth and raising awareness, Huynh says.
"I am trying to market RentHouseMap to more people, adding more data and property filters," he says. "We are working on ways to monetize the site in 2013 and make many more people aware of RentHouseMap. Regarding product development, RentHouseMap will soon have full data coverage over Great Britain and many more property filters."
The Rackspace Startup Program is here to help entrepreneurs in the early stages of startup. If you are involved in the startup movement, the Space Cowboys would like to hear from you. Drop us a note and let us know what ideas you are building in the open cloud.