The idea behind Screenleap is simple: the cloud-based service allows you to share your screen in seconds to anyone with a web connection. This capability enhances online interactions and can immediately improve sales and online meetings, collaboration and customer support.
San Francisco-based Screenleap, which was founded in 2011, is now a member of the Rackspace Startup Program. Screenleap turned to Rackspace after the startup had concerns about how its previous cloud provider could handle its unique usage patterns, CEO and Founder Tuyen Truong says.
"We've had a great experience with Rackspace so far," says Truong. "We were using Amazon EC2 to service our screen shares, but had worries about reliability and cost-effectiveness given our usage pattern. We initially moved some of our screen share servers to Rackspace as a test and had great results. We have subsequently moved the majority of our screen share servers to Rackspace."
With those concerns out of the way, Screenleap can focus on making it easy to share your screen with anyone online.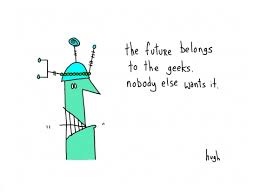 While Java is currently required to share your screen with Screenleap, viewing can be done on any device with a web browser without having to download or install any additional software. Truong notes that other screen sharing tools require viewers to either install additional software or have Flash installed to view another's screen.
"My cofounders and I were fed up with how hard it was to get a screen share started using WebEx and GoToMeeting," explains Truong. "I used GoToMeeting at my previous company for sales demos and I found myself wasting a lot of precious time. Instead of being able to jump straight into demoing my company's product, I found that I was spending the first five minutes of every meeting helping my potential customers install screen sharing software just so they can see my screen."
Truong continues, "I thought that there had to be a better way and my co-founders and I started hacking at the problem. The solution we came up with was the foundation for Screenleap. After building an initial prototype, we applied to Y Combinator and got accepted. We launched Screenleap four months later in February 2012."
The simple idea that guides development at Screenleap is the belief that sharing your screen is now a fundamental online interaction –  it empowers people to work together online more effectively. Team Screenleap is passionate about helping people collaborate better online.
"We want to make it even easier for people to start sharing their screen," concludes Truong. "Our installation-free viewer makes it super-easy for people to view your shared screen. Our Screen Share API makes it easy for developers to add screen sharing to their own applications. Our users can now initiate a conference call with the users they are sharing their screens with without leaving Screenleap. We're going to continue to make it easier for people to share the contents of their screen with others."

Are you an entrepreneur with a startup idea to revolutionize the cloud? If so, the Space Cowboys would like to hear about it. Send us a message if you are searching for the rocket fuel to launch your startup. We look forward to hearing from you soon!