The story begins in the summer of 2010 in Tampico, Mexico during the FIFA World Cup. Two soccer fans, passionate about the game they were watching in the comfort of their own home, were hungry and wanted to order food in. It was at that moment when they realized how difficult it was to find a restaurant that delivered food in their neighborhood. That experience created the spark that became SeMeAntoja, a social network to order food online.
"It was 2010 and we were watching the World Cup," says Jose "Tavo" Zambrano, co-founder of SeMeAntoja. "We didn't want to go to restaurants because they were full so we preferred to order something. We just graduated from college and it had been five years since coming back to our hometown, so our familiar restaurants did not exist anymore and finding a 'calzone' that day from a place that delivered took us about 30 minutes. We knew platforms for ordering online existed – still we had never used them. We started talking about how we should be able to order online, and we decided to take action."
In January 2011 team SeMeAntoja was accepted into the incubator at the Instituto Tecnológico de Monterrey and prepared the online portal and smartphone app for national release in Mexico. SeMeAntoja got its real start when it launched an iPhone app. From research results collected at the Instituto Tecnológico, the team realized that the number of smartphone users in Mexico was huge. SeMeAntoja's app launch gave it a true advantage over its competition, which was completely focused on web platforms, and the team was able to secure VC funding to move the project forward.
"It's very interesting how we got into the Rackspace Startup Program," explains Tavo. "We built the first iteration of SeMeAntoja on Linode because we had used it for a previous product. We started growing, servers started crashing and Linode support said it was our problem. A friend recommended Rackspace, so we signed up for the program, spun up Cloud Servers, support was awesome and nothing crashed. We then got a discount on Amazon so we said, 'Let's give it a try.' It had been 24 hours and we had already crashed two times. We returned to Rackspace in less than 48 hours."
Today, SeMeAntoja uses several products in the Rackspace open cloud portfolio to run its infrastructure, including Cloud Servers, Cloud Load Balancers, Cloud Files, Cloud Databases, Cloud Block Storage and Cloud Monitoring. "We love Rackspace and the support team is great," exclaims Tavo. "Our advice is if you're not sure how to architect your startup in the cloud in the beginning, Rackspace is a super fit for you. When you're starting out, focus on what you do best and let these guys handle the rest. We'll get there soon!"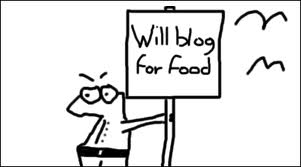 SeMeAntoja is now a community of people who discover places to eat, share experiences and get to know new people. From the website or on your smartphone, SeMeAntoja provides a portal to find great places to eat, order food and find great discounts from restaurants across Mexico. SeMeAntoja encourages you discover new places, go eat something delicious and share it with your friends.
"Our passion has always been creating new things that affect people's lives," concludes Tavo. "We know everybody likes to eat. It's a super important part of everyone's day. Changing how people have interacted with ordering food for the past decades, changing that five minutes of their life´s to an easier way, a convenient way, makes us part of something big. This is what drives us. In 2013, I see SeMeAntoja being used by thousands of people daily in Mexico."

The Rackspace Startup Program congratulates startup SeMeAntoja for providing us an easy way to find delicious food when we are south of the border. Are you an impresario working on an international startup that needs some direction in the cloud? If so, contact the Space Cowboys to find out how Rackspace can help provide a world class open cloud computing platform to launch your startup.