Do you love to shop, but don't like the hassle of the traditional mall, strip center or brick and mortar shops? A couple of guys from Arkansas are changing the way you can shop online, making it social and fun with Shoplinkz.com. The site keeps track of all of your favorite products and stores all in one place. Shoplinkz.com lets you shop socially with your friends. It's one wish list, one registry, coupons, promotions, last minute discounts and more.
When Shoplinkz.com was conceived, co-founders Jonathan Stephens and Will Binns were living in Los Angeles and Chicago, respectively. From their perspective, there was no platform bridging the gap between social media and e-commerce – no homepage for shopping on the web. The pair wanted to change that, and decided to bring the idea home to Little Rock,  get re-rooted  and begin developing the Shoplinkz.com brand.
"We both grew up in Arkansas but were living outside of the state when the idea for Shoplinkz.com came together," explains Binns, COO of Shoplinkz.com. "We're both very agile-minded and lean and knew we could incorporate anywhere, but we chose Arkansas because that's where our roots are. It's hard to explain unless you're from there, but being from Arkansas ingrains itself into your state of mind. It's a small state, with towns you wouldn't notice because you sneezed when you were driving through them, but it's also an incredibly resilient one."
At Shoplinkz.com, the team comprises artists, designers, technologists and futurists. And the team is inspired by other Arkansans – like Walmart founder Sam Walton, who opened his first variety store with a $20,000 loan from his father-in-law and $5,000 in savings, former President Bill Clinton, J.B. Hunt, Johnny Cash, Sonny Liston or Evanescence.
"If there's one thing you can't tell a true Arkansas entrepreneur, it's that they can't do something," continues Binns. "Or that they have to be conventional… that in order to be successful they have to do what everyone else is doing. We'll smile and tell you to have a nice day (or at least we'll try) and then behind closed doors we'll say, 'To hell with them, let's do this.'"
Shoplinkz.com signed up for the Rackspace Startup Program in 2012, and has been reaping the benefits of the program since. "It's been great," says Binns. "I've used lots of hosting companies and Rackspace is the best. One particular thing that especially made the difference was that in building a startup there's obviously a lot of trial and error, testing and development that comes into play. While it wasn't expected and I'm sure it's not officially part of the service level agreement, there have been times where the support staff has added great insight into better ways to do things on a technical level, and I didn't even have to ask. That to me shows that there are people there that really just love technology, and love to see it run well and take off."
Binns notes that building the Shoplinkz.com infrastructure on the Rackspace Open Cloud platform has kept the site running smoothly.
"Aside from that, it also helped that our site was up 100 percent of the time except for when we broke something – and even with that there were times Rackspace knew before we did. The infrastructure, instant scalability, redundancy and dedicated support are a no-brainer," Binns adds.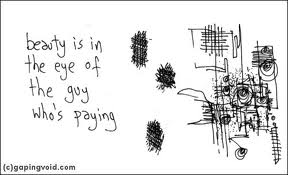 With the infrastructure covered, Binns and Shoplinkz.com can focus on the business, he says.
"The biggest things we're doing right now are working with our users and listening to their feedback to continue to build value in our platform," concludes Binns. "We're also beginning our official marketing push and we're moving into mobile development. This year I'd like to see our name become a synonym for social media and e-commerce – we want to lead the march into what we call social commerce or social shopping. On the development side, I believe we'll be fully integrated into mobile, both on Android and iOS. We'll also be busy building strategic partnerships and integrating more and more of what our users want."

The Rackspace Startup Program congratulates startup Shoplinkz.com, making social commerce the wave of the future, letting you shop socially with your friends. Are you currently involved in an entrepreneurial venture that needs some direction in the open cloud? If so, contact the Space Cowboys to find out how Rackspace can help provide a world class open cloud computing platform to launch your startup.