SocialREST was built on the premise that actionable social insight is imperative.
The social integration tool was designed to showcase how a company's customers interact with its social application. It highlights the most engaged users and points out areas that will add value to a business as it builds its social audience. With SocialREST integration you gain access to a number social analytics. These analytics, such as likes, check-ins, tweets and more, are available out of the box with no extra development required, and developers no longer have to fix bugs when social networks change their API.
The idea was originally brought to the table at a 3 Day Startup event at Geekdom in San Antonio. The SocialREST idea received great traction and has continued to grow. This growth has been perpetuated by the Rackspace Startup Program, a sponsor of 3DS.
"The Rackspace Startup Program was exactly what we needed as an early startup," explains SocialREST Founder, Clayton Selby. "One of the biggest advantages a startup has over established businesses is speed. Creating our IT backbone was a breeze with Rackspace and the managed cloud services. In addition, having access to some of the best mentors in the industry has provided our team with guidance that resulted in the product we are building today."
Selby and his co-founder, Brandon Ashton, created an iOS application that implemented a basic level of social engagement. From the 3DS experience, they recognized an opportunity to give businesses insights into how their users share their app with their social networks.
"At SocialREST, we have a philosophy for the software solutions we develop; something we call 'cloud first,'" continues Selby. "By engineering our technology to deliver maximum value from the cloud, we abstract our customers from much of the technical challenges and maintenance required in client side architectures."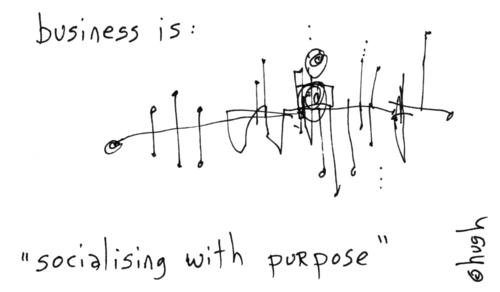 Being actively engaged in the San Antonio community was another win for the SocialREST team.
"You don't have to look far to see that Rackspace has been a powerful innovation accelerant for the startup community," says Selby. "Pairing our cloud first philosophy with a business that encourages innovation could only be topped by one last big win…Fanatical Support. We'll admit it, our team has grown quite fond of the 'always on, and always available' solutions from a world-class team of IT gurus at Rackspace to back us up."
With SocialREST, enabling businesses to get the answers they're looking for from social networking is the goal. And future developments within the startup are right on track for gathering social answers for their users.
"We continue building out a dashboard that outlines engagement metrics and highlights opportunities," concludes Selby. "We are also in the middle of developing a customer success game plan that will be used to implement SocialREST into enterprises and deliver exceptional value. Everyone on the team here is excited about our work and is eager to share it. And ultimately, when users share content with their friends, we want to know how far those ripples travel and what their impact is for the business."

The Rackspace Startup Program continues to provide more and more startups with a high performance cloud computing platform on which to build their business. Contact the Space Cowboys to find out how you can get the rocket fuel to launch your startup.