Looking to save some money on cab fares? Do you want to do your part for the green movement and reduce the carbon footprint by cutting down on the overall number of taxi journeys? Or, do you just enjoy some company when traveling from point A to point B in a cab?
If you answered yes to any of these questions, Taxi for two, a United Kingdom-based startup and member of the Rackspace Startup Program, is building a solution for sharing taxi cabs in London. It's a mobile phone-based service that enables people who are going in the same direction to easily and safely get in touch, with no mobile phone numbers shared between parties, and arrange to share a taxi. It works on any mobile phone with an Internet connection.
Taxi for two is the brainchild of founder and Managing Director Garry Prior a UK-based Rackspace employee. He has been involved in the mobile and Internet industry for 15 years and previously held the position of Head of Apps for O2. His experience in this role, and his deep understanding of the power of mobile location-based services, led him to cook up the original idea of a taxi-sharing service. Nick Bishop, co-founder and experienced web developer, came on board shortly after, impressed by the initial concept development work.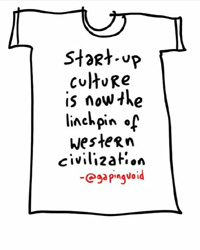 "I approached Nick and asked him to help me build Taxi for two," explains Prior. "After several months we had a version ready to launch, to start testing out market demand. We went live during the Mobile World Congress in February 2012, where Taxi for two was featured as the official event smartphone app."
The launch was supported by mCrumbs, an augmented reality specialist that was responsible for Taxi for two being the featured app at the 2012 Mobile World Congress in Barcelona. Since launch, the co-founders have showcased the service at several events in London. Taxi for two has been well-received by the collaborative consumption movement, which praises its ability to encourage people to live more sustainably.
"We genuinely believe there's a big market opportunity here, a chance to change the way people travel via taxi," says Prior. "There are lots of taxi-booking apps such as Hailo, the Black Cab App, already in the market, but we believe we're the only people looking to make taxi sharing more effective. Longer term the same principles and technology could be applied to car sharing, although there are already a number of companies operating in this space."
Taxi for two has also received a number of positive reviews in the online and offline media. Rachel Botsman, a high profile social innovator who writes, consults and speaks on the power of collaboration and sharing through network technologies, has encouraged her Twitter followers to use the service. Taxi for two has been mentioned in London's Daily Telegraph, Look Magazine and Metro News; online at Mobile Entertainment and Watch My Wallet; and on the American online news site, The Huffington Post.
What's going on right now at Taxi for two you ask? Prior tells us, "We are testing a number of marketing approaches right now. Clearly as a start-up we have virtually zero marketing budget, so every penny has to count. The challenge we face is building sufficient demand within targeted geographic areas so that taxi sharing starts to work. There's no point of one person logging on to share a taxi if there's no one else looking to make a similar journey at a similar time. We are also continuing to develop the product itself, and looking at how we can utilize Facebook and Twitter integration to drive the social word of mouth effect."
Prior says he is looking at the year ahead as a prosperous one for Taxi for two.
"As already mentioned, it's important we start to gain a foothold within key geographic areas. London is an obvious market for us, so I'd like to see us have some kind of presence at the major train stations and airports," Prior concludes. We're also looking at ways to address the business-travel market, which could be through partnerships with companies directly or potentially with people running local businesses. By the end of 2013 I'd like to see Taxi for two well established and starting to generate revenue through charging a small fee every time someone arranges a taxi share through the service."

Are you an entrepreneur involved in an accelerator, university program or backed by a venture capital firm? If so, the Rackspace Startup Program can assist you in launching your business by providing a world class open cloud computing platform powered by Rackspace and backed by Fanatical Support™. Just talk with the Space Cowboys!