Tempo is the first database service for time-series data, such as measuring thermostat temperatures, network latencies and heart rates — and the measurement list goes on and on. Time-series is a unique big data problem that breaks traditional databases. Today, businesses can spend months and millions of dollars attempting to manage all of this data and yet still fail to store as much as they need or analyze it effectively.
Enabling businesses to store and analyze their massive streams of time-series data, Tempo is purpose-built so businesses can learn from the past, understand the present and predict the future. It's the time-series data layer for a new measured world. Everything in our world is instrumented, from the Internet, to infrastructure, to ourselves. This instrumentation is generating massive streams of data measured over time that break legacy databases.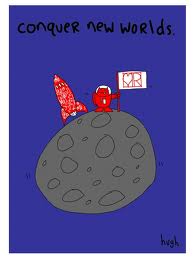 "We worked in the energy industry in Chicago for three years, where we struggled to store and analyze massive amounts of time-series data," explains Justin DeLay, Tempo's co-founder. "We tried and failed to build tools using the currently-available database technologies. Realizing that companies across energy, networks, infrastructure and healthcare were also drowning in time-series data, we designed a purpose-built technology infrastructure that would finally solve this problem."
Tempo is now headquartered within the growing Chicago startup community, after participating in the inaugural class at TechStars Cloud. "Thanks to the tremendous support of TechStars, the mentor and investor network, Rackspace and the San Antonio community, we were able to validate that time-series data is a huge problem; build our beta technology; and raise the seed capital needed to grow our team and realize our vision," continues DeLay. "We are passionate about making sense of the measured world."
More than 50 billion connected devices are coming online within the next 10 years, measuring every aspect of the Internet, our infrastructure and ourselves, generating exponentially more time-series data for the Tempo team to learn from. They are building and positioning themselves to be the data layer that will empower that understanding. This year, Tempo will focus on creating a sustainable, valuable business that solves real problems for paying customers in the energy, networking and senor verticals.

Businesses can learn from the past, understand the present and predict the future with Tempo's time-series data layer for a new measured world. Much the same way that the Rackspace Startup Program learns from the past, understands the present and explores the future needs of the new startup movement. If you are an entrepreneur currently contemplating your next startup venture, contact the Space Cowboys and let us assist you in creating your vision.
Check out more news, articles and Startup Spotlight features from the Rackspace Startup Program.