Tidal finds influencers across social networks and engages them to build buzz around products, music, movies, games and more. It's an online platform that connects bloggers to publishers and brands by creating content-driven communities for the publishers, brands and commerce companies. With Tidal, people are enabled to share their passions. And Tidal finds those talking about what they love online and connects the best of what they're saying to the publishers and the brands.
Founded in New York City in 2009, team Tidal started seeing a need for non-traditional ways of creating engagement online. Since graduating from the fall 2011 class of accelerator First Growth Venture Network, the company is at the center of the merge between brands and publishers. The Tidal network now has more than 3,000 influential bloggers passionate about a wide variety of topics.
"We utilize deep technology to help show off what's next, learn about who's talking about it, and what they're saying," explains Matthew Myers, co-founder of Tidal. "We're rolling out new ways to add editorial-quality blogger content to any brand, inexpensively. During 2012, we'll establish exciting partnerships with dozens of huge names in media, brands and commerce."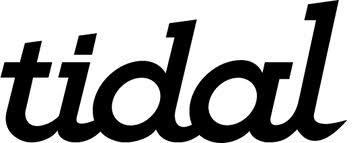 Tidal's ContentMetric platform helps bloggers, tweeters and other social media influencers gain a platform for their work, and enables publishers and brands to add a community of content to their sites. The company powers fashion look-books for Teen Vogue, Zagat and Neutrogena. For Condé Nast, publisher of Teen Vogue, the Tidal platform produces 10 times the editorial-quality content for 1/5th the cost of a staff editor.
When it came to building the Tidal platform on the cloud, the company chose Rackspace as a host. "Rackspace Cloud allows us to scale to the needs of large clients, like Condé Nast, without breaking our budget," continues Myers. "We get the power of distributed servers without expensive equipment or contracts. No downsides, hopefully it will just keep getting cheaper!
Having a platform where we can build and launch a content property in hours, not days, is exciting for us and our partners."
Enabling people to share their passions by creating an online platform connecting bloggers to publishers and brands while creating content-driven communities is what Tidal is all about. With a network of over 3,000 influential bloggers and a customer base including Condé Nast, Tidal is on its way to making passionate voices louder. And the Rackspace Startup Program is here to help Tidal every step of the way. Need some help with your startup? Contact the Space Cowboys for some rocket fuel to launch your business.
Check out more news, articles and Startup Spotlight features from the Rackspace Startup Program.